Fall Members' Meeting · Thursday, October 29 – Friday, October 30, 2015
Brendan Fitzgerald Wallace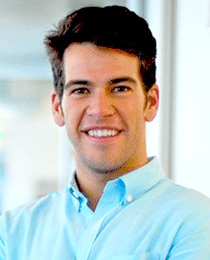 Founder, Grey Wolf
Brendan Fitzgerald Wallace is the Founder of Grey Wolf, the first venture capital fund focused exclusively on technologies for the real estate and hospitality industries. Grey Wolf is the most active venture capital investor in technologies in the real estate and hospitality sector and has raised capital from a number of high profile real estate investors. Prior to founding Grey Wolf, he worked in both the technology and real estate industries. He was previously the co-founder and CEO of Identified, a software company that became the largest recruiting data and analytics provider in the world and was acquired by Workday in 2014. He previously worked at The Blackstone Group in real estate private equity and Goldman Sachs in real estate investment banking. He has advised Blackstone on its investments in strategic technologies for its real estate and hospitality portfolio and also is a venture partner at Valor Equities, a $500 million growth equity fund, where he advises them on their investments in real estate and hospitality technologies.
Company Profile · Grey Wolf
Grey Wolf is a venture capital fund focused on technologies in the real estate and hospitality sectors.
In This Section
Also See