The Helfand/Bluhm Career Support Fellowship*
*Made possible by the David Helfand, PAR '20 and Leslie Bluhm, PAR '20 Zell/Lurie Real Estate Fund.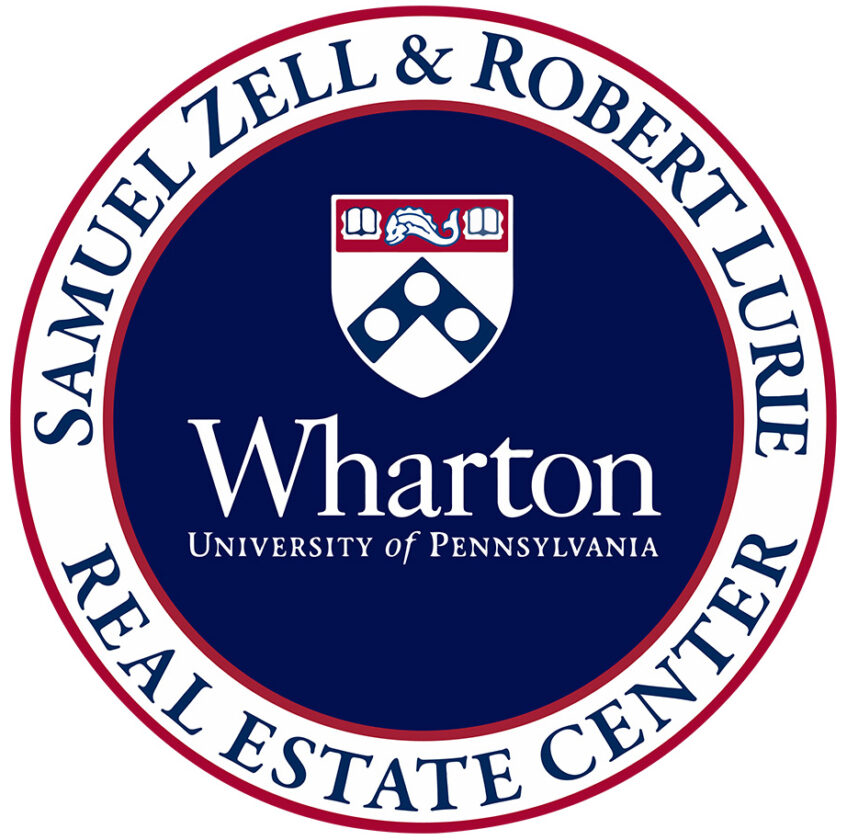 PURPOSE
The David Helfand, PAR '20 and Leslie Bluhm, PAR '20 Zell/Lurie Real Estate Fund was created in 2019 from a generous gift by David Helfand and Leslie Bluhm. With this gift the Zell/Lurie Real Estate Center created the Helfand/Bluhm Career Support Fellowship Program. The fellowship program will distribute individual grants to students with financial need to help defray the cost of qualified expenses for real estate career search activities including travel, networking, interviews, conferences, and other related concerns.
FUNDING
Below are maximum reimbursable amounts by region. This is the maximum award you can receive per trip. Students can only be reimbursed for travel taken during the current academic year.
Southeast (including Atlanta, Charlotte, Charleston, Miami, etc.) – $750
Southwest (including Dallas, Houston, Austin, Phoenix, Denver, Nashville, etc.) – $600
Midwest (including Chicago, Minneapolis, St. Louis, Louisville, etc.) – $850
West (including San Francisco, Los Angeles, Seattle, Portland, etc.) – $1250
Northeast (including Boston, upstate NY, Providence, etc.) – $500
New York & DC – $200
International (Asia) – $2000
International (Europe) – $1500
International (Other) – $1500
You can only submit one application per trip. Please do not combine expenses from multiple trips into one application. If you are making reoccurring trips to one destination we still require that each trip is reimbursed separately.
Funding will not be granted for any group trip that conflicts with classes. Funding will not be granted for any trip that fails to obtain necessary school approvals.
NOTES
Recipients must affirm a financial need that if not met would prohibit full participation in supported career search.
Recipients must be full-time Penn/Wharton students, who are members of one of the Zell/Lurie supported real estate clubs. Applying for membership to a club after applying for a travel fellowship is not permitted.
Funding is not guaranteed and is dependent on many factors, including, but not limited to, the competitiveness and purposefulness of the applications submitted.
Each expense an applicant is requesting reimbursement for must have an appropriate corresponding receipt. Food receipts must be itemized. Credit card statements do not count as receipts.
Completing a post-travel survey is mandatory.
DEADLINE
The application window is currently open and applications are reviewed and approved on a rolling basis.
CONTACT
Claire Harte
Administrative Coordinator
Zell/Lurie Real Estate Center
charte@wharton.upenn.edu
FORMS
The deadline to submit materials for a Helfand/Bluhm Fellowship for this academic year is April 26, 2023. Every applicant must first complete the Financial Need Acknowledgment Form and then the electronic application.  
If you receive a Helfand/Bluhm Career Support Fellowship, instructions for reimbursement are provided within the award letter. Please make sure to read all policies for reimbursement. All reimbursement requests should be submitted to Claire Harte at the Zell/Lurie Real Estate Center.