Fall Members' Meeting · Thursday, October 29 – Friday, October 30, 2015
Justin Alanis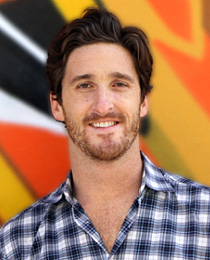 Co-Founder and CEO, Rentlytics, Inc.
Justin Alanis is the Co-Founder and Chief Executive Officer of Rentlytics, Inc. He and his co-founder, Phil Plante, started the company to drive better management and investing within the multifamily real estate industry. Rentlytics delivers the industry's only data-agnostic business intelligence solution. Prior to starting Rentlytics, Alanis was a real estate industry executive managing extensive portfolios of real estate assets. He was most recently partner at a San Francisco-based real estate private equity firm with over $1 billion in assets under management. As a recognized industry expert, Alanis frequently lends his knowledge on business intelligence and big data at industry conferences and has been quoted and featured in several noteworthy publications including The Business Times, Globe St., and Rent Magazine. He graduated from the University of Notre Dame with a bachelor's degree in both economics and the classics.
Company Profile · Rentlytics, Inc.
Rentlytics was founded in 2012 to provide real estate investors and managers with better insights into their property and portfolio performance. Co-founder Justin Alanis saw inherent limitations in the way property performance data was being analyzed, and devised a better solution that would inform the decisions that he, and many other real estate professionals, make daily. Along with technical co-founder Phil Plante, he compiled a skilled team of real estate professionals with deep expertise in real estate investments, and engineers focused on true technological innovation. This team took on the challenges of automating the previously laborious, manual, and error-prone data management processes, and built a powerful technological solution to optimize data insights and overall real estate portfolio performance.
In This Section
Also See