Fall Members' Meeting · Thursday, October 29 – Friday, October 30, 2015
Michael Mandel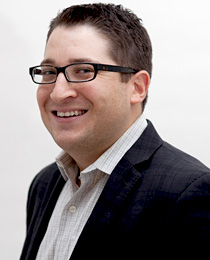 Co-Founder and CEO, CompStak
Michael Mandel is the Co-Founder and Chief Executive Officer of CompStak ,which creates transparency in commercial real estate by gathering information that is hard to find, difficult to compile or otherwise unavailable. The world's largest brokerage firms and most preeminent real estate investors use CompStak's commercial real estate data to compare properties and make investment decisions. Since launching CompStak in early 2012, Mr. Mandel has helped navigate the company through tremendous growth, with over $10 million raised, 14 major markets launched, and a 45-person team. Before starting CompStak, Mr. Mandel led the New York metro data center practice for Grubb & Ellis, where he was named National Rookie of the Year and inducted into Real Estate New York's 30 Under 30. He graduated from Babson College in 2005, where he led the Babson Entrepreneurial Exchange and was a member of the world's first live-in business incubator, the e-tower.
Company Profile · CompStak
CompStak is the first and largest crowd-sourced platform for commercial real estate information. CompStak customers are among the world's largest landlords, investors, and lenders, who use lease comp information, insights and analytics to underwrite assets and benchmark their portfolios. CompStak data comes from thousands of CRE brokers, researchers and appraisers, who provide the lease comps they have to unlock the lease comps they need at no cost. To date, CompStak has gathered hundreds of thousands of lease comps in 16 major U.S. markets, and continues to expand its coverage.
In This Section
Also See