Spring Members' Meeting · Wednesday, April 29 – Thursday, April 30, 2015
James Groch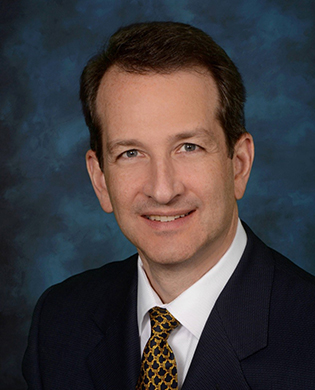 CFO and Global Director of Corporate Development, CBRE
James Groch is CBRE's Chief Financial Officer with firm-wide responsibility for finance, treasury, mergers and acquisitions, corporate strategy and the Company's principal investments in real estate and funds.
Mr. Groch joined Trammell Crow Company in 1985 after getting his MBA from the Darden School of Business at the University of Virginia. he began his career as an office leasing agent in Houston, Texas where he led the Central Region in signed leases in his first full year. By 1988, at the age of 26, he was promoted to Partner, becoming the Company's youngest executive in that role. From 1991 through 1997, Mr. Groch served as a Managing Director of Trammell Crow Northeast, Inc. In 1997, Mr. Groch was named President of Development and Investment for the Eastern U.S. In 1998, he became Chief Investment Officer of Trammell Crow Company. From 2000 to 2005, he assumed the additional roles of president of Funds and Investment Management and Director of Corporate Finance for the public company. Following the sale to CBRE in December 2006, he became a member of its Global Executive Board. From January 2009 until March 2014, he served as Global Chief Investment officer and EVP of Strategy and Corporate Finance with responsibility for the firm's balance sheet.
Among other accomplishments, Mr. Groch has led the following activities: new ventures to fund several billion dollars of commercial real estate development, the acquisition of the largest shareholding position in FPD Savills in 2000 (LSE:SVS) and doubling the position in 2005, the sale of Trammell Crow Company to CBRE in December 2006, extensive innovative balance sheet activities for CBRE during and following the global financial crisis of 2009, the acquisition of 2011 of ING Bank's leading global Real Estate Investment Management business with approximately $60 billion of assets under management, the acquisition of 2013 Norland, a U.K. based technical engineering services business with over $700 million in revenue, the acquisition of 2015 Johnson Control's Global Workplace Solutions business with approximately #3 billion in annual revenue and most recently, the $290 million acquisition of FacilitySource in 2018.
Professional Affiliates/Accreditations
CBRE, Global Operating Committee; CBRE Clarion Securities, Board Member
Friends Central School Board of Trustees, Board Member
Education
University of Virginia - Darden School of Business, Master of Business Administration
Dickinson College, Bachelor of Arts; Economics
In This Section
Also See