Fall Members' Meeting · Friday, October 21, 2016
Taimur Hyat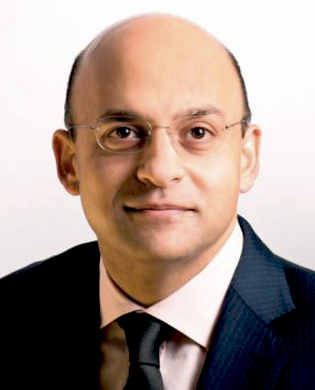 Chief Strategy Officer, Prudential Global Investment Management
Taimur Hyat is the Chief Strategy Officer at PGIM, the $1.05 trillion (as of June 30,2016) diversified asset management business of Prudential Financial. PGIM manages public equity, public fixed income, private fixed income, real estate and alternative strategies for a broad array of institutional and retail clients. Taimur also oversees PGIM's Institutional Advisory & Solutions group, which provides portfolio-level advice to institutional clients globally.
Taimur joined PGIM from Credit Suisse Asset Management where he was global Head of Strategy & Product Development as well as a member of the Operating Committee. Prior to Credit Suisse, Taimur was Head of Joint Ventures and Americas Strategy for Lehman Brothers. Earlier in his career he was an associate partner at McKinsey & Company in New York.
Taimur received a Ph.D. in Economics from Oxford University, where he was also a Lecturer in Economics at St John's College.
In This Section
Also See