Fall Members' Meeting · Friday, October 21, 2016
Brendan Wallace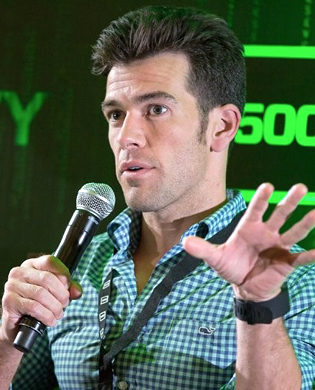 CEO, Co-Founder, Fifth Wall Ventures
Brendan Wallace is the Co-Founder of Fifth Wall, a venture fund focused on real estate, hospitality, and travel technology backed by some of the largest commercial landlords, REITs, brokerages, and hotel companies in the world. Prior to founding Fifth Wall Brendan has been one of the most active and successful early stage technology investors. He personally led $30M of investments in 65 companies since 2014, including early investments in Dollar Shave Club, Earnest, Bonobos, Classpass, Cabify, Philz Coffee, OpenDoor, Clara Lending, Tripping, Clutter, Common and many more.
Before co-founding and managing Fifth Wall, Brendan invested out of Otter Rock Capital, a personal fund, as well as Grey Wolf, specializing in real estate & hospitality technology investments. Grey Wolf has been one of the most prolific early stage investors in real estate, hospitality, and travel technology with 24 investments in those sectors. Brendan manages one of the most backed syndicates on AngelList as well with $3 million in backing. Previously, Brendan was Co-founder and CEO of Identified, a data and analytics company focused on workforce optimization that raised $33M in venture capital and was acquired by Workday (WDAY) in 2014. Prior to Identified, Brendan co-founded Cabify, the largest on-demand service in Latin America, that has raised $143M in venture capital.
Brendan worked at Goldman Sachs in real estate investment banking and The Blackstone Group in real estate private equity. Brendan received an MBA from Stanford University and graduated Summa Cum Laude, Phi Beta Kappa from Princeton University.
Born in New York City, Brendan is 33 years old and an avid skier, kite boarder, triathlete and mountaineer (having summited 4 of the 7 Summits). Brendan is a blue belt in Brazilian Jiu-Jitsu.