Spring Members' Meeting · Wednesday, April 26 – Thursday, April 27, 2017
MaryAnne Gilmartin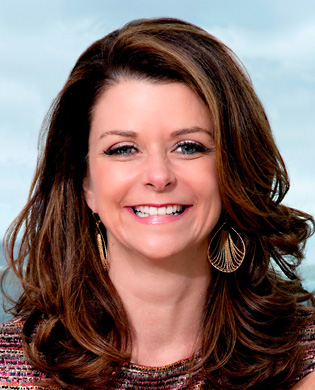 Co-Founder and CEO, L&L MAG
MaryAnne Gilmartin is Chief Executive Officer of L&L MAG, a New York-based real estate development company she founded with David Levinson and Robert Lapidus. 
Prior to founding L&L MAG, MaryAnne served as President & CEO of Forest City Ratner Companies, where she oversaw a period of game-changing ground-up development and managed its multimillion square foot residential, commercial and retail portfolio.
In her tenure at Forest City Ratner, MaryAnne spearheaded the development of some of the most high-profile real estate projects in New York City. She led the efforts to build Barclays Center, the state-of-the-art sports and entertainment venue at the centerpiece of the $4.9 billion, 22-acre mixed-use Pacific Park Brooklyn development. MaryAnne oversaw the development of The New York Times Building, designed by world-renowned architect Renzo Piano; New York by Gehry, designed by award winning architect Frank Gehry; and the Tata Innovation Center at Cornell Tech, a brand new office building that is a first-of-its-kind space for tech innovation, designed by Weiss/Manfredi on Roosevelt Island.
MaryAnne was appointed a member of the board of directors of the global investment banking firm Jefferies Group LLC in 2014.
MaryAnne is also a civic leader in new York, serving as Chair Emeritus of the Board of the Downtown Brooklyn Partnership, member of the Executive Committee of The Brooklyn Academy of Music, Vice Chair of New York Public Radio, member of the Executive Committee of The Real Estate Board of New York, and part of the Industry Advisory Board of the MS Real Estate Development Program at Columbia University.
Throughout her career, MaryAnne has been recognized as a top professional in her field and was honored in 2017 with the Real Estate Board of New York's prestigious Bernard H. Mendik Lifetime Leadership Real Estate Award. She has made multiple appearances on Crain's New York Business's annual list of New York's 50 Most Powerful Women and has also been ranked on the Commercial Observer's Power 100 list each year since 2013.
MaryAnne graduated summa cum laude, Phi Beta Kappa from Fordham University, where she also completed her Master's Degree. She started her career as a New York City Urban Fellow and worked at the Public Development Corporation.