Spring Members' Meeting · Wednesday, April 26 – Thursday, April 27, 2017
Steven Hason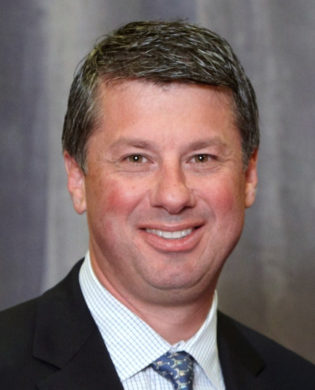 Managing Director, Head Americas Real Estate & Infrastructure, APG Asset Management US Inc.
Steven Hason is Managing Director and Head of Americas Real Estate & Infrastructure for APG Asset Management US Inc.  Based in APG's New York office, Mr. Hason oversees services relating to real estate and infrastructure investments in North and South America, which includes listed investments, direct investments, fund participations, joint ventures, and other private portfolio equity investments.  He serves on the Executive Board of APG Asset Management US.  Prior to joining APG in 2005, Mr. Hason held senior investment banking roles at Salomon Brothers Inc and CIBC World Markets where he acquired vast experience managing client relationships and originating, structuring, and executing transactions across a broad range of products. As an active member of the institutional investment community, Mr. Hason currently serves as a member of the Executive Committee of the Board of Directors of the Pension Real Estate Association (PREA), member of the Executive Committee of the Zell/Lurie Real Estate Center at The Wharton School of the University of Pennsylvania, and on the Board of Directors of the Association of Foreign Investors in Real Estate (AFIRE).  He is also a past Chairman of both PREA and AFIRE, as well as past board member of The Real Estate Roundtable. Mr. Hason is also an active member of the Urban Land Institute (ULI) and International Council of Shopping Centers (ICSC).  He received his Bachelor of Science in Management from Tulane University.
About APG
APG, a financial services provider in the collective pensions market, provides pension fund administration, asset management, management support, and communication services to pension funds.  For these pension funds and their 4.5 million active and retired participants from the public and private sector, APG manages pension assets totaling about €505 billion (April 2019).  APG administrates over 30% of all collective pension schemes in the Netherlands.  You can find more information at www.apg.nl.  Disclaimer: APG is an adviser to pension funds based in the Netherlands and does not provide advisory services to persons in the United States.
In This Section
Also See