Grayken Program in International Real Estate 2018 · Wednesday, May 23, 2018
John van Oost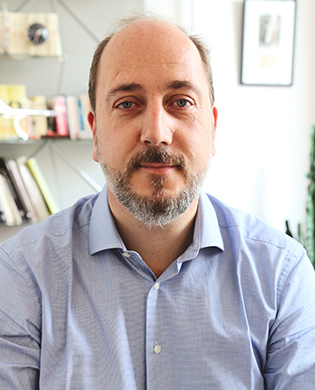 Co-Founder & CEO, Urban Campus
John's drives the vision, strategy and growth at Urban Campus. The company develops and operates campuses that offer contemporary co-living, working and social spaces in the main European cities.
John is the Founder and Managing Partner of Fluxus Ventures LLP, a VC firm headquartered in Palo Alto, that backs engineering startups with solutions in the fields of advanced materials, energy, urban data and connected buildings.
Prior to that, John was the Managing Partner of Captiva Capital Management LLP. During his tenure, Captiva raised more than €3.8B of equity capital from global institutional investors to incubate and fund 9 real estate platforms in 4 European countries and Singapore. These platforms acquired and managed more than 1,800 properties worth in excess of €13.2B. He co-founded and is the former Deputy Chairman of Alstria Office AG, the largest German REIT.
John holds a BS in economics/quantitative finance and a MBA from KU Leuven. He holds a certificate in Energy Innovation & Emerging Technologies from Stanford University where he completes a MS in Material Sciences & Engineering. John specialises in photonics and quantum sensing.
John is a trustee of Second Law Foundation and a member of the Institute of Materials Research & Engineering in Singapore (IMRE), the American Physical Society (APS) and the Institute of Electrical and Electronic Engineers (IEEE).
www.urbancampus.com
In This Section
Also See