Grayken Program in International Real Estate of the Zell/Lurie Real Estate Center at the Wharton School · Wednesday, May 22, 2019
Faryar Shirzad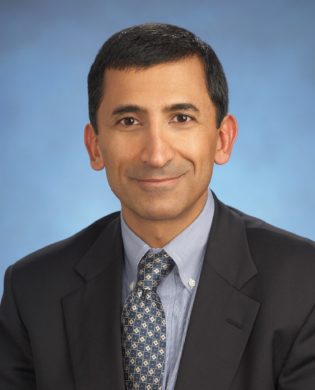 Co-Head of Government Affairs and Chief of Staff for EMEA, Goldman Sachs
Faryar Shirzad is Global Co-Head of the Office of Government Affairs and Chief of Staff for EMEA at Goldman Sachs. He is a member of the European Management Committee. Faryar joined Goldman Sachs in 2006 and was named Managing Director in 2007. Faryar previously served in a variety of positions in government, including as Deputy National Security Advisor for International Economic Affairs for President George W. Bush. In that role, he served as President Bush's personal representative to the G-8 (the "G-8 Sherpa"). Prior to that, he was Assistant Secretary for Import Administration at the US Department of Commerce and International Trade Counsel to the US Senate Committee on Finance. Earlier in his career, Faryar practiced law in Washington, DC.
Faryar serves on the President's Council of the Council on Foreign Relations and on the board of the International Mountain Bicycling Association.
Faryar earned a JD from the University of Virginia School of Law, a MPP from the John F. Kennedy School of Government at Harvard University and a BS from the University of Maryland, College Park.
In This Section
Also See