Grayken Program in International Real Estate of the Zell/Lurie Real Estate Center at the Wharton School · Wednesday, May 22, 2019
Judith Everett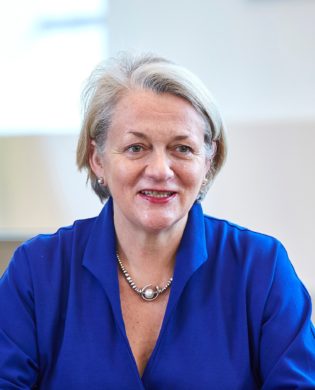 Chief Operating Officer, The Crown Estate
Judith Everett is the Chief Operating Officer of The Crown Estate. As Chief Operating Officer, Judith is a member of the Executive Committee and leads on people, customer, brand, communication, engagement and resilience. Her focus is on bringing an outside-in approach and weaving the activity of these central functions together to help drive The Crown Estate forward as a purpose-led company, creating brilliant places through conscious commercialism – on land and on the seabed; attracting and retaining the best people to the business and building strong relationships with internal and external stakeholders. As a significant contributor to the UK Treasury, the Crown Estate has returned over £2.7bn over the last 10 years, managing a £14bn portfolio of assets.
Judith has led on communication and engagement activity across a range of countries and sectors, having worked with Royal Dutch Shell, Scottish Enterprise, Threadneedle Investments and AstraZeneca.
A graduate of both Aberdeen and Edinburgh universities where she read International Relations and Business, Judith is a member of the CBI's London Council.
In This Section
Also See