Grayken Program in International Real Estate of the Zell/Lurie Real Estate Center at the Wharton School · Wednesday, May 22, 2019
Meenal Devani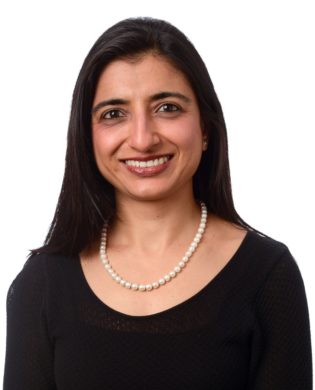 Chief Investment Officer, Aprirose
Meenal Devani is the Chief Investment Officer of Aprirose REIM. Aprirose has £1.5bn of assets under management and invests, primarily on behalf of family offices, in real estate across Europe with a strong focus on the UK. The business is active across all sectors and has significant expertise in Central London offices, hotels and alternatives.
Meenal was previously at Kohlberg Kravis and Roberts, a global private equity business with $5bn of assets under management in real estate. At KKR, Meenal was head of European hotels and UK real estate. Prior to joining KKR, she was head of acquisitions for seven years at London & Regional Properties where she was responsible for all real estate investments in the €9bn global real estate portfolio. Meenal also spent five years at McKinsey & Co in the London office, focusing on real estate, private equity and infrastructure.
She holds an MBA from Stanford Graduate School of Business and a BA in Economics from Cambridge University.
In This Section
Also See