Fall Members' Meeting · Friday, October 27, 2017
Carl Tash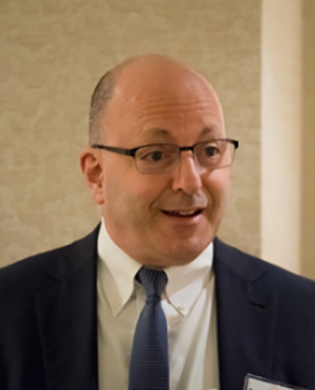 Chief Strategist, Starwood Retail Partners
Carl Tash is a Managing Director at Starwood Capital Group. In this role, he is a member of the Investment Committees for both Starwood Capital and Starwood Property Trust (NYSE: STWD), an affiliate of Starwood Capital that is the largest commercial mortgage REIT in the United States. Mr. Tash also serves as Chief Strategist at Starwood Retail Partners, a Starwood Capital affiliate that is one of the largest mall operators in the United States. In this role, he works with senior management to review the strategic direction of the retail portfolio, as well as monitors and supervises the acquisition and asset management of mall and lifestyle center investments.
Mr. Tash has held several senior positions at Starwood Capital and its affiliates, including Chief Credit Officer and Chief Investment Officer of Starwood Capital, Chief Credit Officer of Starwood Property Trust, and Managing Director of a number of Luxembourg and other non-U.S. entities of Starwood Capital funds. Prior to joining Starwood Capital in 2011, he founded Cliffwood Partners LLC, a real estate securities investment firm, and served as CEO and Chief Investment Officer for 15 years. Before that, Mr. Tash spent 12 years with JMB Realty Corp and its affiliates. At the time of his departure in 1991, he was President of JMB's investment subsidiary, JMB Institutional Realty Corp., and had a strategic, senior role with JMB's retail development subsidiary. While at JMB, Mr. Tash was also responsible for the acquisitions and structuring of more than $5 billion in corporate real estate transactions.
Mr. Tash received a B.S. degree in economics from the Wharton School at the University of Pennsylvania and an MBA from Harvard Business School. He currently serves on the Executive Committee of the Wharton Real Estate center, the Commercial & Retail Development Council at the Urban Land Institute and is an active member of the International Council of Shopping Centers.
In This Section
Also See