Fall Members' Meeting · Friday, October 27, 2017
Mitch Clarfield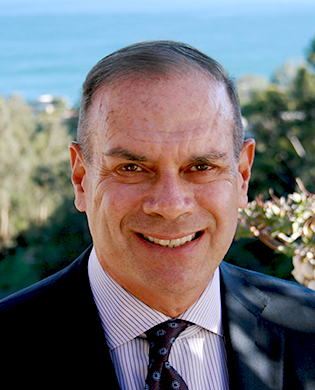 Executive Managing Director, Newmark Knight Frank
Mitchell D. Clarfield is an Executive Managing Director for Berkeley Point Capital in the Santa Monica office specializing in multi-tranche and highly structured transactions. Since 2013, Mr. Clarfield has originated over $6.5 billion in Multifamily loans making him one of the company's and industry's top producers. Mr. Clarfield is the primary customer contact for servicing and asset management on the roughly $7 billion of outstanding debt that he has originated.
Prior to joining Berkeley Point in 2001, Mr. Clarfield founded Carbon Mesa Advisors in 1994 and served as its President until its sale to the WMF Group, LTD in April 1998. Mr. Clarfield oversaw the growth of Carbon Mesa's funds management business to over $450 Million of interim, mezzanine and other structured finance assets. Mr. Clarfield was also an Executive Vice President for the WMF Group, LTD and served on its Executive Loan Committee.
Prior to the sale to WMF Group, Carbon Mesa engaged in origination of commercial mortgages, the acquisition, resolution and sale of distressed commercial mortgages as well as performing advisory services for institutional clients.
In 1990 Mr. Clarfield was one of the four co-founders and Principals of Secured Capital Corp. There he helped lead the company to the preeminent position in the non-performing and sub-performing Commercial and Multifamily Mortgage Market, successfully completing over $7 billion in assets sales and over $1 billion in acquisitions in less than four years.
From 1985 to 1990, Mr. Clarfield was a Vice President in the Commercial Mortgage Backed Securities Department at Drexel Burnham Lambert Inc. in Beverly Hills, California. There he had primary responsibility for the real estate credit and due diligence functions.
A graduate of Fairfield University with a B.S. in Accounting, summa cum laude, Mr. Clarfield also earned a MBA in Real Estate Finance from the Wharton School of Business at the University of Pennsylvania. After graduation, he joined the Commercial Mortgage Consulting Group of Kenneth Leventhal & Company where in 1984 he worked on the development of the original commercial mortgage securities rating model with Standard & Poor's.
Affiliations:
Executive Committee Member: Zell/Lurie Real Estate Center, the Wharton School, University of Pennsylvania
Member: Policy Advisory Board of the Fisher Center for Real Estate, Haas School of Business, UC Berkeley
Sustaining Member of the UCLA Ziman Center for Real Estate
Former President of the LA Real Estate and Construction Industries Council
In This Section
Also See