Fall Members' Meeting · Friday, October 27, 2017
Chuck Watters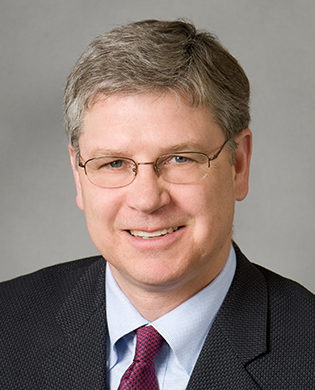 Senior Managing Director, Hines
Chuck Watters
Senior Managing Director
Officer responsible for new business procurement and execution,
development, acquisitions, asset and property management
activities in the Mid-Atlantic region.
Education
Bachelor of Arts, Colgate University
Master of Business Administration, Columbia University
Career Highlights
Responsible for oversight of 7.5 million square foot portfolio in the
Mid-Atlantic region.
Senior Officer for development management of 300,000 square foot
AAMC office building in Washington, DC and 526,000 square foot
office building in Tysons Corner, VA.
Senior Officer for development of the former Walter Reed medical
campus on 67 acres in Washington, DC.
Responsible for planning and development of Orlando Performing
Arts project in Orlando, FL and adjoining mixed-use development.
Responsible for redevelopment of the 5.5 million square foot
General Motors Global Headquarters complex at the Renaissance
Center, and 600,000 square foot River East building in Detroit, MI.
Responsible for the asset management of 1.8 million square feet of
office space in Detroit, MI, 650,000 square feet in Louisville, KY,
and 936,000 square feet in Columbus, OH.
Responsible for the development of a new 1.2 million-square-foot
Bear Stearns headquarters building at 383 Madison Avenue in
midtown Manhattan.
Responsible for asset management of 450 Lexington (1,000,000
square feet), 53rd At Third (586,000 square feet), and Ten Bank
Street (219,000 square feet).
Summary
Since joining Hines in 1989, Mr. Watters has been involved in a
variety of development projects and transactions aggregating more
than 15 million square feet.