Fall Members' Meeting 2019 · Friday, October 25, 2019
Ronald J. Kravit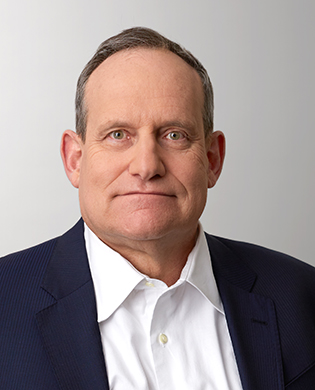 Senior Managing Director, Tracker Capital Management, LLC; Vice Chair, Advisory Board, Zell/Lurie Real Estate Center at the Wharton School
Mr. Kravit is the former Co-Head of North American Real Estate at Cerberus. He joined Cerberus in 1996 and after more than 20 years with firm, retired in 2018. Prior to joining Cerberus, Mr. Kravit was a Managing Director at Apollo Real Estate Advisors, L.P., from 1994 to 1996, where he was responsible for new business development, acquisitions and asset management.
Prior to his tenure at Apollo, Mr. Kravit was a Managing Director at G. Soros Realty Advisors/Reichmann International, an affiliate of Soros Fund Management, from 1993 to 1994.
Before joining Soros, Mr. Kravit was Vice President/Chief Financial Officer at the Maxxam Property Company in Houston from 1991 to 1993 and Vice President with Miller-Klutznick-Davis-Gray Co. in Los Angeles and Chicago from 1984 to 1991. From 1979 through 1982, Mr. Kravit was an accountant. Mr. Kravit is a certified public accountant.
Mr. Kravit is a graduate of Georgetown University and received an M.B.A. from The Wharton School of Business at the University of Pennsylvania. Mr. Kravit was a member of the Cerberus Capital Management Operating/Management Advisory Committee, Real Estate Investment Committee, and NPL Committee.
Mr. Kravit is excited to take on a new role serving as a consultant to Tracker Capital Management, LLC ("Tracker"). Tracker is an independent investment firm, founded and capitalized by Steve Feinberg, that focuses primarily on venture-stage investing in emerging technologies and solutions to both fund development and provide guidance and support to entrepreneurs desiring to expand their ideas, concepts and businesses into viable commercial applications across multiple industry verticals.
In This Section
Also See