Fall Members' Meeting 2021 · Friday, October 22, 2021
Olivia John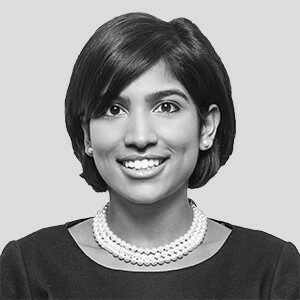 Founder and CEO, Osso Capital
Olivia John is the Founder and CEO of Osso Capital, where she is responsible for the investment strategy and day-to-day management of the firm and serves as the chair of the Investment Committee.
Before Osso, Olivia was a Managing Director on the Real Estate Acquisitions team at Blackstone, where she worked in the New York and London offices from 2007 to 2020. She previously led the firm's U.S. multifamily investing efforts (approximately $12 billion of acquisitions) and played a key role in the creation and expansion of LivCor, Blackstone's U.S. apartment portfolio company.
Olivia graduated summa cum laude from The Wharton School at the University of Pennsylvania, where she received a BS in Economics and was a Joseph Wharton Scholar.
In This Section
Also See