Grayken Program in International Real Estate 2018 · Tuesday, October 23, 2018
Grant Horsfield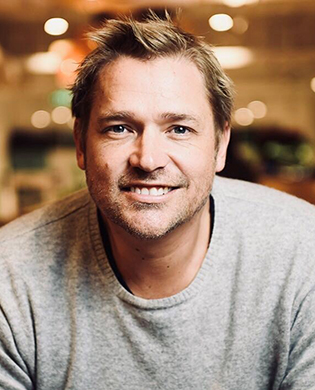 Founder and Chairman, naked Group
Grant Horsfield, Founder and Chairman of naked Group, started his naked journey in 2007. He is committed to developing naked to become the top premium lifestyle brand in Asia and inspiring people to live sustainable and authentically.
Born and raised in beautiful South Africa, Grant came to China in 2005. As a serial entrepreneur combined with his love for nature, he and his architect wife, Delphine Yip-Horsfield, opened a boutique eco-resort - naked Home in Moganshan, Zhejiang Province in 2007. In 2011, naked Stables opened and quickly became an industry pioneer and benchmark in luxury experiential travel and sustainable development. It was the first resort in China to receive the prestigious LEED (Leadership in Energy and Environmental Design) Platinum Certification. Grant further directed the expansion strategy for naked Retreats with the launch of naked Sail and naked Castle in 2017. There are several more naked resorts in the pipeline - naked Water (Suzhou), naked Forest (Nanjing), naked Orchard (Suzhou) and naked Spring (Shaoxing).
With an astute sense on emerging market trends and business opportunities in the shared economy, Grant entered the co-working industry by launching naked Hub in Shanghai in 2015. Naked's expertise in design, technology, community and hospitality instantly made naked Hub an industry leader. Within 2 years, naked Hub successfully completed 2 rounds of funding and expanded to 50 locations across China, Vietnam, UK and Australia. In April 2018, naked Hub and the global co-working powerhouse WeWork announced their plans to join forces. This partnership represents the biggest merger initiative internationally for the co-working industry.
Prior to building the naked brand, Grant founded e-Bites Limited in Cape Town, a national technology drive call-centre and delivery business. Grand received an MBA from University of Cape Town Graduate School of Business in 2004. Grant is married to Delphine Yip-Horsfield, and together they have three young daughters.
In This Section
Also See