Grayken Program in International Real Estate 2018 · Tuesday, October 23, 2018
Anand B. Madduri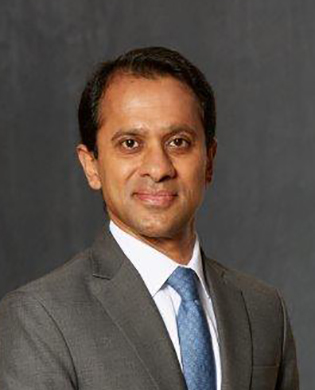 Senior Managing Director and Head of the Opportunity Fund in Asia, Lone Star Funds
Mr. Anand B. Madduri is a Senior Managing Director and is the Head of the Opportunity Fund in Asia for Lone Star Funds.
Mr. Madduri has spent the past 10+ years investing in Asia (including Japan) with Och-Ziff Capital Management and Morgan Stanley Investment Management. His range of experiences includes equity investments (control and minority), structured credit investments, mezzanine investments, convertible bonds, non-performing loan (NPL) portfolios, take-privates, late-stage private equity investments, minority/growth investments, real estate development deals and direct asset investing across the region. In addition, Mr. Madduri has been involved in managing/investing a long-short public securities portfolio.
During his 7 year tenure at Och-Ziff Capital Management, Mr. Madduri spent approximately 9 years at Morgan Stanley in various roles and responsibilities across the globe - New York, Menlo Park, and Hong Kong. Prior to leaving Morgan Stanley, Mr. Madduri was Managing Director and Head of Morgan Stanley Real Estate's Special Situations Fund III (SSF III)/Portfolio Manager for Asia including Kapan. Separately, Mr. Madduri spent 5+ years as an M&A at Morgan Stanley.
Mr. Madduri has an MBA from New York University's Stern School of Business and is a Certified Public Accountant (CPA).
In This Section
Also See