Please note this event is occurring Tuesday, Nov 10, 2020, 9-10:30 a.m. ET (Philadelphia Time)/2-3:30 p.m. GMT (London Time).
Below you will find the London time in the left column and the Philadelphia time within the body of the agenda on the right side.
Grayken Program in International Real Estate - London 2020 Zoom · Tuesday, November 10, 2020
François Trausch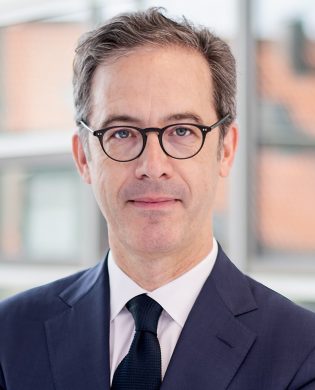 Global CEO, Allianz Real Estate
François Trausch is the global Chief Executive Officer & Chief Investment Officer of Allianz Real Estate. He joined the company in 2016 and chairs the Management Board and the Executive Committee. He is a Voting Member on both the Equity and Debt Investment Committees. In 2020, he became Managing Director at PIMCO after the firm assumed leadership and oversight of Allianz Real Estate. François has over 25 years of experience in the Finance and Real Estate sector and was previously CEO of Asia Pacific for GE Capital Real Estate International, also serving as President & CEO for GE Capital Real Estate Japan. Before that, François worked as Development Manager for Tishman Speyer Properties in New York and Berlin and Associate Fixed Income at Goldman Sachs Group in London. François has built a strong reputation in the market and is a thought leader in the industry. He is a regular contributor to real estate media and an engaged moderator and panelist at industry events. He is a ULI Global Trustee and member of the ULI Global Board. François is a graduate of ESCP in Paris and holds an MBA from Harvard Business School.
In This Section
Also See