Please note this event is occurring Tuesday, Nov 10, 2020, 9-10:30 a.m. ET (Philadelphia Time)/2-3:30 p.m. GMT (London Time).
Below you will find the London time in the left column and the Philadelphia time within the body of the agenda on the right side.
Grayken Program in International Real Estate - London 2020 Zoom · Tuesday, November 10, 2020
Chris Grigg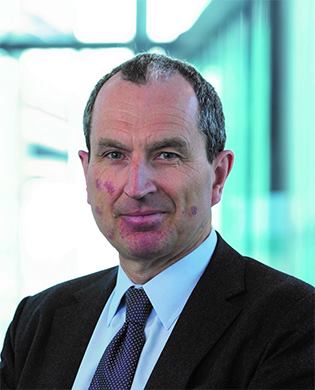 Chief Executive, The British Land Company PLC
Chris Grigg is the Chief Executive of British Land, a constituent of the FTSE100. British Land's portfolio, which covers approximately 25 million square feet, includes three office-led campuses in central London and retail-led assets across the UK. Prior to joining British Land, Chris was Chief Executive of Barclays Commercial Bank and a partner at Goldman Sachs. He is a Non-Executive Director of BAE Systems plc, on the Board of the British Property Federation (BPF) and on the Executive Board of the European Public Real Estate Association (EPRA).
In This Section
Also See