Please note this event is occurring Tuesday, Nov 10, 2020, 9-10:30 a.m. ET (Philadelphia Time)/2-3:30 p.m. GMT (London Time).
Below you will find the London time in the left column and the Philadelphia time within the body of the agenda on the right side.
Grayken Program in International Real Estate - London 2020 Zoom · Tuesday, November 10, 2020
Ekene Ezulike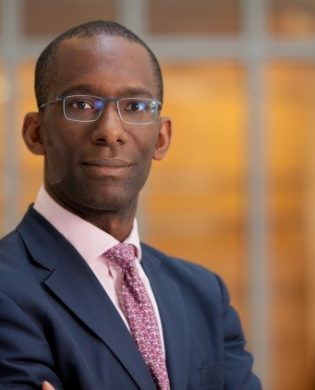 Managing Director, Global Head of Corporate Services and Corporate Real Estate, Morgan Stanley
Ekene Ezulike is a Managing Director of Morgan Stanley and is the Global Head of Corporate Services. In this role he manages, Corporate Real Estate & Facilities Management, Corporate Travel, Corporate Security and Corporate Information Management. He is accountable for services with a total cost of ~$2bn
Prior to joining Morgan Stanley, in September 2017, Ekene held a number of leadership roles at Deutsche Bank (DB) over a period of ten years. Most recently he was the Chief Procurement Officer of Deutsche Bank. In this role he ran strategic sourcing, source to pay operations, accounts payable, vendor and contract management, third party risk management and developed the Bank's outsourcing strategy and associated governance framework.
Previously, Ekene was the CFO for Infrastructure within DB and in this role he managed the finances of all infrastructure functions (a ~€9bn cost base) and was a member of the Technology & Operations Executive Committee.
Ekene has a strong academic background, with an MEng in Civil Engineering and a PHD in construction industry strategy.
In This Section
Also See