News
2020 Fall Members' Meeting Summary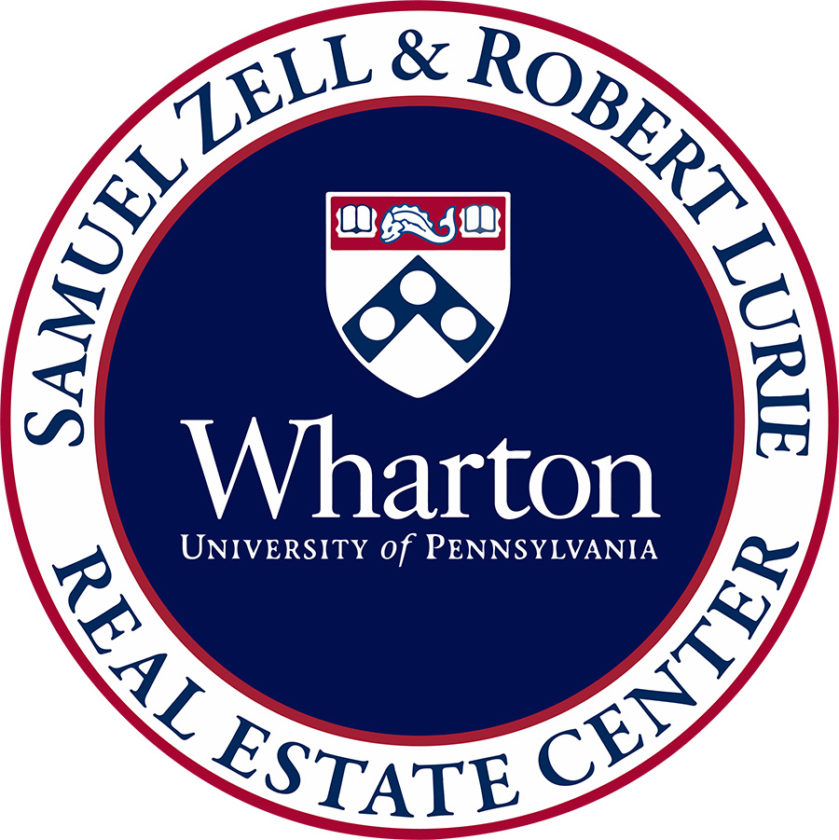 Zell/Lurie Real Estate Center 2020 Fall Members' Meeting
Held as a Zoom Webinar
October 22 & 23, 2020
The Fall 2020 Members' Meeting began Thursday evening, October 22, with a presentation, "Leading Teams in Crisis," by Erika H. James, Dean of the Wharton School since July 2020. Trained as an organizational psychologist, Dean James is a leading expert on crisis leadership, workplace diversity and management strategy.
The second Members' Meeting to be held virtually, on Zoom, began the next morning with welcoming remarks by Matthew J. Lustig, Chairman of Investment Banking, North America; Head of Real Estate & Lodging, Lazard; Chair, Advisory Board, Zell/Lurie Real Estate Center at the Wharton School, who noted that the meeting had posted record attendance, with participants logging in from around the world.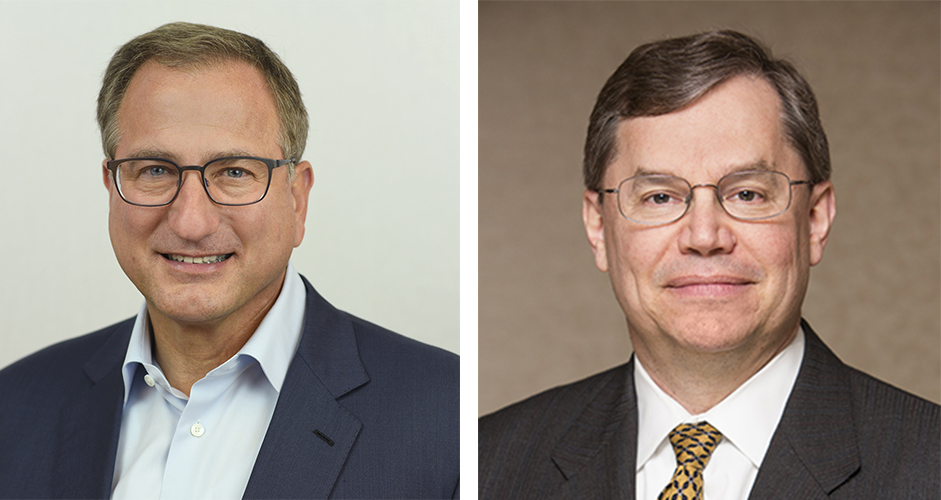 Joe Gyourko, Nancy A. Nasher and David J. Haemisegger Director, Zell/Lurie Real Estate Center at the Wharton School, gave the traditional State of the Center message in which he noted the top three goals of the Zell-Lurie Center: education, research, and maintaining thought leadership in the industry through innovative programming.
Since all education and programming is still being done virtually and the progress of the pandemic is unknown, Gyourko said that the spring 2021 meeting may also take place on Zoom, adding that virtual meetings do have some advantages. Offering the opportunity for a vast, worldwide audience to attend is the number one advantage since the issues being faced are global in nature.
"The state of the center is quite strong," he said. "Student demand and interest remain strong … the composition of our courses has changed, and we can offer a wider selection because we have a large faculty to diversify our offerings." Membership is strong, however, he asked for everyone to suggest possible new members.
The first panel, "Wharton Faculty on the Economy," was moderated by Maisy Wong, Assistant Director, Grayken Program in International Real Estate at the Zell/Lurie Real Estate Center. Panelists were Joe Gyourko; Olivia S. Mitchell, International Foundation of Employee Benefit Plans Professor; Professor of Insurance & Risk Management and Business Economics & Public Policy; Executive Director, Pension Research Council; Director, Boettner Center for Pensions and Retirement Research, the Wharton School; and Jeremy Siegel, Russell E. Palmer Professor of Finance, the Wharton School.
Wong opened the panel by asking for an open-ended discussion on the economy, acknowledging that "in these interesting and uncertain times many have different views … so we will share and shed light on the economy and real estate."
Siegel began by saying that his views are informed by his education at MIT, where he studied Economics. "I watch the money supply, the monetary economics a lot," he said. "In April and May, I noticed something brand new — an unprecedented expansion in the M1 money supply, nearly a 40 percent increase. That hasn't been seen in 75 years." Although it's leveled off, it's still increasing and another stimulus package will increase it more, which means a strong economy in 2021 and more inflation. He expects inflation to go to 5 percent and predicts that the 40-year bull market in bonds is over. "Long-term rates are going up with inflation, and the Fed will remain low for a long time."
Gyourko agreed with the prediction of a 2-3 percent inflation rate next year, and perhaps even up to 4 percent. "After 2021, yes, I can see it," he said. "The Fed is a long and slow slog."
Siegel believes the economy will reopen in 2021 thanks to effective vaccines and therapeutics against COVID-19. "People haven't been spending. They have been saving," he said. "That liquidity will burst onto the scene next year as the economy reopens."
"Without the passage of another stimulus bill and the extension of unemployment hikes, savings will be drawn down," said Mitchell, predicting that unemployment will continue to rise and people won't have the resources to consume. She was pessimistic about the stock market and people's savings too. "If returns are low, people save less. We all may have to invest differently, work longer, and maybe end up saving less."
Siegel agreed that real returns will remain low and "return on bonds will be terrible." Wong said that we live in a world with lower real returns, and we'll see some inflation. "What does this mean?"
So much rests on the election and whether another stimulus package is passed, and the panelists agreed that more people will be hurt if the aid delayed, but they disagreed on when things might change.
"I'm not as optimistic as Jeremy, about when we might get a vaccine and how quickly change will come," said Gyourko. "I wish we'd get a little inflation, but I'm skeptical that it comes as quickly. I do agree that the Fed will not be proactive to try to dampen inflation." He thinks it may happen in 2022.
Wong wondered about other areas of the economy. Mitchell predicted that unemployment will remain high and some businesses will continue to fail. "I don't see much good happening in 2021."
Wong posed an audience question to Siegel: "The 40-year bull market has benefited bonds. Will this move investors toward shorter duration stocks?"
"It's been a terrible year and decade," he said. "The last 10 years have been the worst for value vs. growth stocks in the history of the stock market." He listed three reasons value stocks may outperform growth: reopening of the economy; search for yield; and a corporate tax hike that will be more harmful to tech stocks (in a Biden administration).
Wong wondered about pension funds and the search for yield. "It used to be 60/40. What are we thinking now?"
Mitchell noted that state and local pensions have been suffering for a decade, and persistent low returns will exacerbate the problem. Eight to 10 cities have filed for bankruptcy already and retired employees in these cities have seen cuts to their pensions, medical plan coverage, cost of living increases, etc. "It's time to stop the bleeding," she said. "Move to defined contribution plans and work toward closing this shortfall. It will have implications."
The panel had a brief discussion about the election, the expensive nature of cities and the fiscal problems many are experiencing now.
"The urban risk in investing goes down discreetly with a Democratic sweep … not saying good or bad… cities like New York … unless we fix mass transit issues, we have continuing problems … Philadelphia and Boston, Chicago, same thing. Similar shortfalls in other cities. This fiscal issue is a glaring risk in the short run. It will impact all of us now and the next couple of years," said Gyourko.
"What about different asset classes?" asked Wong.
Gyourko answered that all real estate is not alike; hospitality and retail are "disaster areas;" and "what Covid has done is to reinforce pre-existing trends in most sectors. What we thought would take five to seven years in retail and warehouse — the Amazon effect — was telescoped into a year, and a big part of the retail sector will disappear," he predicted.
Other trends, such as work-from-home or flexible work schedules and the use of video conferencing were already underway, they have just been further emphasized because of the pandemic. The panel agreed that the post-Covid normal wouldn't be like the pre-Covid normal for any sector, and they used the hospitality industry as an example. None of them will travel for business reasons like they did prior to 2020, and many people will continue to shop almost always online. "You can do this for all sectors," Gyourko added.
Wong wondered what this panel might be talking about a year from now. Mitchell felt that a major concern next year will be problems facing Social Security; Gyourko had three topics — business travel, work-from-home and the urban vs. suburban issue. Siegel predicted that the discussion would center on the long-run deficit and its threat to Medicare.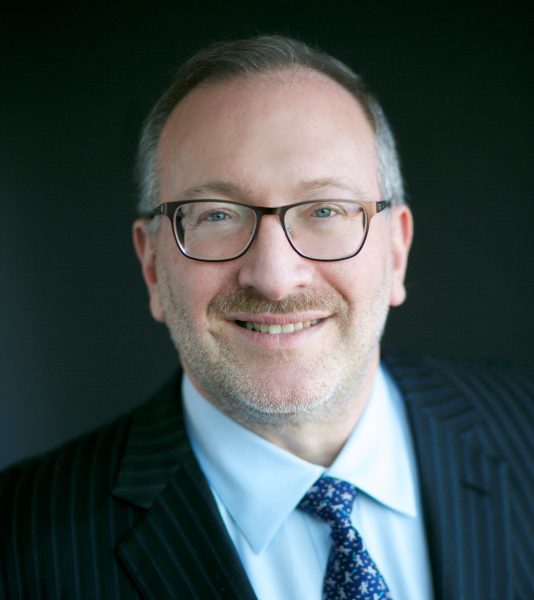 The day's second event was A Conversation with Seth Klarman, CEO of the Baupost Group, hosted by Joe Gyourko.
Seth Klarman has managed investments for Baupost since 1982, which operates in both public and private markets. He is the chairman of Klarman Family Foundation, wrote the book, "Margin of Safety," and has always operated from a global point of view.
When he began at Baupost, as a recent graduate of Harvard Business School, he was a steward of his clients' capital, took a long-term view, and was unafraid to be eclectic. "Today, we still put clients first and act as stewards, but we have grown," he said. "We have a 50-plus member investment team and run a low-risk book; hedge a lot of risks and are idiosyncratic. We're not afraid to change but we're cautious when necessary."
The men discussed Baupost's view on value investing and agreed that an asset's worth can be calibrated in different ways. Klarman added that Baupost will look at any investment; they expanded into real estate investments after investing in bonds, with a smart early investment, looking at real estate as just another type of collateral.
"For us, it was trying to figure out where there is something to anchor your valuation, one that will prevail over time," he said. "Quality of management matters too. Housing prices came down, and we started nibbling around the edges. We built an in-house expertise and it's a large area of our firm now. We continue to pursue opportunities there. That's how we approach real estate."
Gyourko asked about the difference in investment analysis between public equity markets, real estate and bond markets. And Klarman responded that "Investment analysis is the same, whatever you're looking at." He added that Baupost owns land, buildings and REITS — real estate in all its forms, in equity public and private markets — and they buy portfolios and one-off assets.
He added that the company focuses on the "lower-growth side of things" and looks at opportunities asset by asset, by class and by specifics. "We don't rule anything in or out. We form relationships that lead to a pipeline and deals getting done."
Gyourko asked about the difference between the pandemic crisis and the global financial crisis as far as investments and timing on investments was concerned, to which Klarman answered that "this is an incredible human tragedy and is not about opportunity for us or anyone." In the financial crisis, he said there was great oversupply and the belief was that residential couldn't go down all at once, everywhere. Now there is more of a crisis of demand; assets are fully occupied and there is little demand for restaurant, sports or entertainment space, hospitality or office. At some point, there is the possibility that attractive opportunities will arise from this crisis, but not for a while.
Klarman talked about the two-tier market that exists now — Amazon, Apple, Facebook are thriving, and older companies including real estate-related, such as nursing homes, medical office buildings that are trading down. "What will come back to normal and what won't? Anyone's guess is as good as another's," he said.
The men agreed that some sectors, with pent-up demand such as tourist hotels and nursing homes, will come back, but office building outlook is uncertain. "The world has revealed that it was more volatile and uncertain than we knew," said Klarman. "People should ask themselves if they are valuing their assets appropriately."
The market has been lulled to sleep, low rates have caused issues to be ignored or 'papered over.' "We should be a little bit worried that maybe we're not getting paid for the risk we're taking right now."
Six months before the pandemic? If someone had predicted this, we may have said, "I'm going to sell all my stocks now." which would have been a disaster after the first three weeks. It's hard to predict the market … take predictions with a grain of salt."
Gyourko agreed that outcomes are varied in real estate as well as the stock market. "And what is the potential for distressed investing? What can be done right now?" he asked. Klarman answered that their attitude is "almost always bottom-up. Find that one distressed seller, through public markets most likely … people want a quick return/reward." He added that he doesn't have the view that he must own a certain amount of real estate by next year. He works deal by deal.
He is still optimistic about real estate investing and would advise Wharton's students and alums to consider it as a career because it's a giant asset class. "If you want an enduring degree of opportunity in a career, you want to find a place to differentiate yourself," he said. "There are different ways to make money in real estate and there are intangible satisfactions too. My general advice is to do what you love and get involved with good people."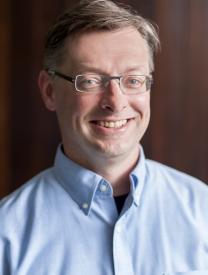 The day's keynote address, "Decision 2020: Why Election Night is Going to Look Different This Year," was given by John Lapinski, Robert A. Fox Leadership Professor of Political Science; Director, Penn Program on Opinion Research and Election Studies. Lapinski is a researcher on national elections and the Director of the Election Unit at NBC News.
Lapinski began by talking about the briefings he gives at NBC News, how he reads and interprets the data he receives. He counters the popular notion that learning the results of this election could be a drawn-out affair, running days or weeks to get a final answer. He reassured the audience that if the election is not too close, networks may be able to make a projection that night.
"Fifty million people have already voted," he said. "That's a crazy number and unprecedented … both in person and by mail." Total turnout will be much higher than last year, and by election day, it's possible that up to 100 million will have already cast their ballots.
People are just more comfortable this year getting their votes in early, he said, adding that Democrats are more likely to vote early. This year, though, is not "about persuasion. Ninety percent of Democrats will vote for Biden and 90 percent of Republicans will vote for Trump," he said. The 10-point gap between the candidates in polls is important, and although the polls were a little deceptive in 2016, this year, almost twice as many voters are casting their votes early.
Lapinski said that we will know a lot on election night and then listed several other things that will make this year distinctive.
Frequent changes in how the election is administered due to the pandemic. The "noise" around the validity of mail-in ballots and more is being fought in the courts. He is seeing a low number of rejected ballots.
Younger voters — an unknown factor. Will they stay home or turn out?
Swing states
Ruth Bader Ginsburg. Her passing creates uncertainty for both parties.
He considers these six states to be the ones to watch, the big six: Arizona, Florida, North Carolina, Pennsylvania, Wisconsin, and Michigan. These will be harder to call on election night, but if there is any real spread, he will be able to predict the outcome. If he can't call these races, it will be a very close outcome, which isn't good for Donald Trump. These states have had primarily in-person voting in the past and are trying to get used to mail-in voting. "They were scrambling, but each has streamlined their processes. I can't call a race until I am 99.5 percent confident," he added.
Lapinski answered some questions from the audience:
Will there be violence?
"I'm not really worried about that and don't believe there is a high possibility of violence. There won't be as much uncertainty as you may think. Many states will count most votes on election night, meaning there will be a lot of projections."
Will there be hacking?
"I don't think there will be a big disruption. Elections are decentralized in America and it's hard to do something systematic."
"A lot of the races look really close," Lapinski said. "There are few undecided voters left and on election night, we are all there to get the calls right. Regardless of our personal beliefs, we just want to make the right call."
The final panel of the day, "The Present and Future for Offices," was moderated by Asuka Nakahara, Associate Director, Zell/Lurie Real Estate Center at the Wharton School.
Panelists were David Rubenstein, Founder & Senior Managing Principal, Rubenstein Partners; Ritson Ferguson, CEO & Co-CIO, CBRE Clarion Securities; Marty Burger, Chief Executive Officer, Silverstein Properties Inc.; and Marilyn Jordan Taylor, Professor of Architecture and Urban Design, Former Dean; Stuart Weitzman School of Design, The University of Pennsylvania.
Nakahara opened the discussion by asking the panel to discuss what percentage of office workers will return to the traditional office setting once they feel safe.
Burger answered that some of his staff returned in June and everyone is back in their offices since September 8. "No one has been sick, childcare issues are taken care of and we've all used public transportation," he said. "Our building never shut down and our space usage is at 100 percent, although staff comes back on varied days at varied hours."
Rubenstein said that in the United States, about 5 percent of the workforce worked from home on a permanent basis prior to the pandemic. Surveys now show that's up to about 15 percent, which translates to about a 6 percent increase in vacancy. "Take into account job loss and layer in the reversal of densification and work-from-home … what matters to us as office landlords is the vacancy uptick," he said. He added that most of his 80-member staff came back after July 4 and almost all are back now. "We've had no cases. We're diligent and respectful."
Ferguson said he believes there will be a permanent increase in employees who work from home, estimating it will be about 10 percent. "I agree with David," he said. "The expectation is that you'll see a reversal of densification, with more space for workers and more meeting space, but it won't be enough to offset fully what permanent work-from-home is."
The men agreed that the office sector has been hit the hardest, after retail, and recovered the least, and will continue to be the second-most affected real estate sector.
Taylor agreed when Rubenstein stated that he believes permanent work-from-home could end up at triple the current 10 percent. "One-third of the workforce considers themselves agile workers, and maybe 50 percent of them will find that one or two days in the office is plenty."
This is characteristic of engineers and others in her industry, but there won't be any real answers until after a safe vaccine is in use. The type of work one does and the convenience of location … the ability to build teams via Zoom … all add to the outlook. "And remember, some of our best, most creative ideas don't come when we're sitting at a desk," she added.
Nakahara suggested that people might get "worn out working from home," and wondered if the panelists had any opinions about where this trend will go.
The group agreed that humans are social animals and that the end result will vary greatly by business.
Burger and Rubenstein said their employees were reticent to return at first, but within a day or two they felt comfortable again. "They called it 'refreshing,'" Burger said.
"There is a definite FOMO (fear of missing out) and ROMO (reality of missing out)," said Rubenstein. "The other thing is OSOM (out of sight, out of mind), which really matters in some companies. And in some companies, none of this matters. Some will ultimately be all out of office anyway."
Nakahara agreed, "The pandemic has accelerated a lot of trends, like people working flexible schedules. And it's more prevalent in certain markets."
"That's right, we now realize that not all workers are created equal in their ability to function outside of the office," said Ferguson. "Many say they are more efficient, but for some, in-person human interactions are crucial."
Taylor said she believes that employees in their first decade of working full time are challenged by not being together to learn how to assemble and build teams, for example, to know that socialization and social time are required. "There are positive trends," she continued. "The lack of permanently assigned desks will become more prevalent; the amount of space we devote to brainstorming will become greater; adding team space (by removing offices and cubicles) can improve productivity and well-being. And if one chooses to work alone from their desk, that can be done from home."
Nakahara asked Taylor to comment on the differences now about building office buildings, about the use of space and new building products, from an architectural point of view.
"We're at a point where there's no turning back in building resilience and environmental stability … longer-term life, resilience and flexible interiors," she said. "Structure, enclosure and mechanical systems will be strengthened, and the ability to move and change easily will be a hallmark of where we go. Externalities will count too. Is there a place to go outdoors or to rest indoors? It's all about health and wellness."
She added that it's also a question of what the workforce will want. "Buildings can be sick or healthy and design isn't the whole story."
The other panelists agreed with Taylor that there was already a move in the direction toward healthy buildings and sustainable building products and practices; the pandemic has helped everything evolve more quickly.
Finally, Nakahara asked each panelist to weigh in on what they thought they might be talking about in two years, regarding the office sector.
Taylor said she believes that along with meeting sustainability goals, businesses and owners of real estate with tenants will be faced with the question of how well they are doing in terms of social inclusion in the workplace.
"The question becomes, how can we improve and change behaviors to get better at this … to figure out structures, layout and teamwork facilities to allow for more productivity," she said.
Ferguson said, "We'll have data around how this work-from-home impacted productivity, culture and the ability to create growth … the innovation part of most firms. Space is an expensive premium and look at cost-benefit analysis. What can we do from work from home without compromising productivity, growth potential, and teamwork?"
"Work-from-home is real and will increase," said Rubenstein. "In two years, people will look back and find it greatly exaggerated … those who are early movers as companies, will regret it. You want to watch others to see how it goes. From the office market perspective, vacancy will be back to close to pre-pandemic."
Burger predicted they would be talking about "climate, energy, social justice and accessibility. Will these things be in a better place or will we not have done a good job in handling these challenges?"
Matthew Lustig closed the meeting by thanking the "large audience from a large geographic area that witnessed panels who took them through some critical, complicated questions."
Posted November 2020