News
Zell/Lurie Real Estate Club Activities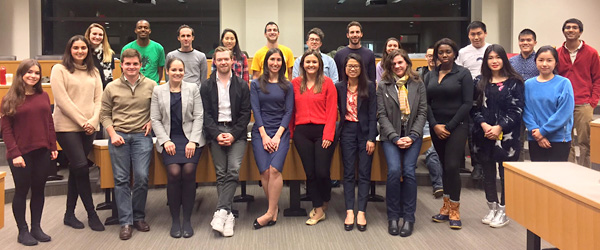 Penn Women in Real Estate: "PSWiRE" Works on Gender Inclusion
Penn Women in Real Estate ("PSWiRE") is a new student initiative aimed at increasing the active participation and visibility of female leaders in real estate, encouraging more women to pursue careers in the real estate industry, connecting students at Penn with real estate professionals and supporting women in the advancement of their careers. This initiative includes members of all four real estate clubs supported by Zell/Lurie: Wharton undergraduates, Wharton MBA's, Penn Law and Penn School of Design.
The initiative will promote its goals through a speaker series, networking opportunities among students and real estate professionals, social events, and assistance connecting students with other women networks in the industry. Kim Sherman Stamler, President, Related Beal, kicked-off the speaker series by leading a talk and subsequent small group dinner on December 6, 2016.
The group also plans to meet with female leaders of Hines, as part of the OneHines Women's Network, including property tours in February in New York. PSWiRE's keynote event will be a Women in Real Estate panel this upcoming spring. The group is promoting gender inclusion by garnering cross-gender support; both men and women are encouraged to attend its events.
The initiative was started by Jessica Richardson (WG'17) in the fall of 2016, with the assistance of Joey Xu (WG'18) and support from Wharton MBA Real Estate Club Co-Presidents Jessica Himmel (WG'17) and Jim Woods (WG'17). Elena Clarfield (W'18) and Elizabeth Powers (W'18) are Wharton's undergraduate liaisons; Catherine Droser ('17) is PennDesign's liaison and Teofilo Victoria ('17) is Penn Law's liaison.
MBA Real Estate Club Tours Chelsea Market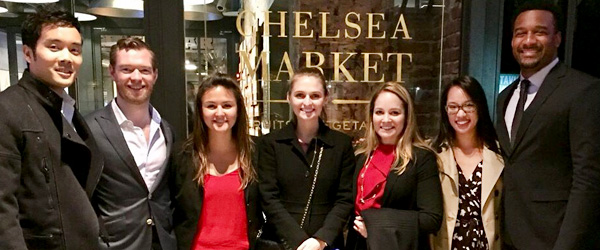 Wharton MBA students traveled to New York on November 3, 2016 to tour Chelsea Market with Jamestown.
MBA and Undergraduate Real Estate Clubs Welcome Real Estate Alumni at Holiday Networking Event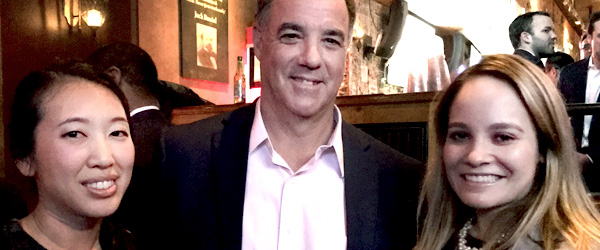 Wharton MBA and undergraduate students joined real estate alumni at a holiday networking event on December 1, 2016.
MBA and School of Design Clubs Embark on Private Equity Trek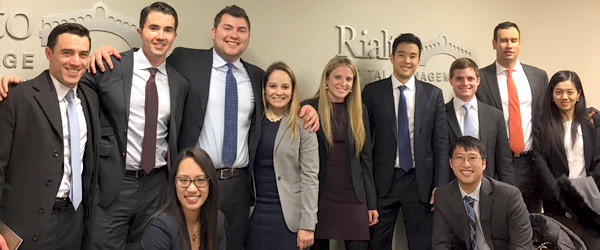 Wharton MBA and PennDesign students traveled to New York for a real estate private equity trek on December 2, 2016. Students visited Westbrook Partners, AllianceBernstein, Madison International Realty, and Rialto Capital Management.
Wharton Undergraduate Real Estate Club Competes in Cornell Case Competition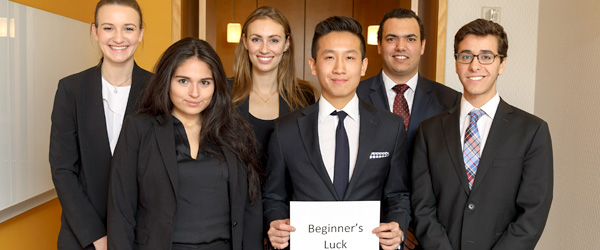 For the first time since 2012, the Wharton Undergraduate Real Estate Club sent a team of students to compete in the Cornell International Real Estate Case Competition in New York. This team consisted of six undergraduates, including sophomore Thomas Wu, juniors Elena Clarfield and Elizabeth Powers and seniors Paola Gamarra, Roberto Vargas and Bennett Sultan. Participants in the competition included teams from Asia, Australia and multiple locations across the United States.
The case for the competition centered on a recent transaction in Minneapolis and required detailed financial analysis, as well as a comprehensive presentation to professionals in the real estate industry. The WUREC team was narrowly defeated in the first of two rounds by a team of students from Hong Kong, who eventually went on to win the entire competition.
Despite their elimination, the WUREC students expressed pride for what was, for most of them, their first case competition.
The Wharton Undergraduate Real Estate Club Hits New York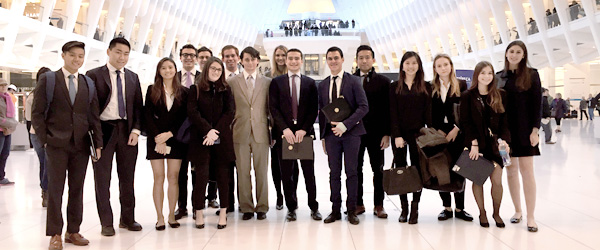 The Wharton Undergraduate Zell/Lurie Real Estate Club traveled to NYC on Friday, November 18, 2016, for a trek featuring visits to Silverstein Properties, Kushner Companies, and Imperial Companies. The group first met with Research Sponsor Marty Burger, CEO of Silverstein Properties, at the firm's 7 World Trade Center offices. After this, the group took a tour of the developer's recently delivered project at 30 Park Place: a Four Seasons branded hotel and condominium tower designed by Robert A.M. Stern. The students then met with Charlie Kushner of Kushner Companies, at the firm's 666 Fifth Avenue offices. To conclude their day, the undergraduates met with Mike Fascitelli, and Eric Birnbaum of Imperial Companies, a firm that Fascitelli and Birnbaum recently founded.
School of Design Real Estate Club Examines Real Estate Development and Neighborhood Change in East New York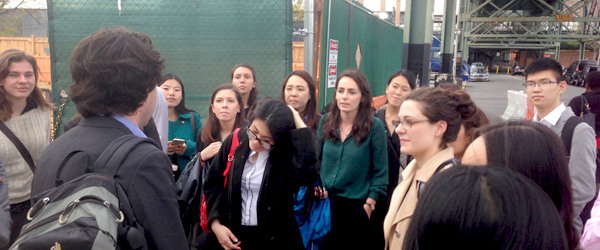 The PennDesign Real Estate Club traveled to New York City on Thursday, November 3, 2016 for a trek exploring how development works in America's largest city. Students learned how real estate development fits in with broader concerns about socioeconomic inequality and neighborhood change. The trek focused on East New York (ENY), a neighborhood in the Eastern part of Brooklyn that is at the center of New York City's gentrification debate. Students attended a public sector meeting, toured Livonia Commons II (an affordable housing development that is a private/non-profit partnership) and Livonia Commons I and attended a meeting on community involvement and the rezoning process.
School of Design Real Estate Club Travels to Future Site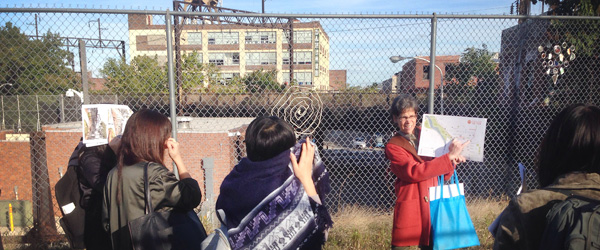 On October 12, 2016, the PennDesign Real Estate Club went on a tour of the Reading Viaduct, future site of a linear park.
Posted February 2017