Spring Members' Meeting 2021 · Thursday, April 29 – Friday, April 30, 2021
Will Germain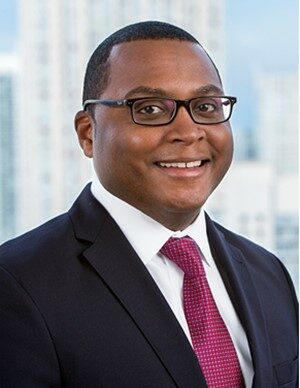 Senior Investment Officer, Research & Innovation, Ventas
Will Germain is a Senior Investment Officer, Investments for Ventas, Inc., an S&P 500 company and real estate investment trust that owns approximately 1,200 healthcare, life science and senior living properties in North America and the United Kingdom, and serves as the primary capital provider to leading healthcare companies.
As a member of the Ventas senior leadership team, Germain is responsible for investments within the growing University-based life science and innovation center portfolio, the Company's #1 capital priority.  Since inception, this portfolio has grown by more than 50% and continues to have a robust development pipeline with its exclusive development partner Wexford Science + Technology. Responsible for originating, negotiating and executing acquisitions and development opportunities, Germain has been involved in more than $15 billion completed real estate transactions during his tenure at Ventas.
Germain joined Ventas in 2006.  Prior to his current role, he served as Director of Acquisitions and Investments for Lillibridge Healthcare Services[1], a fully integrated medical office building (MOB) operating company.  His earlier roles at Ventas included asset management of the Company's two million square foot MOB portfolio where he oversaw MOB operations including joint venture partnerships, third-party property management and leasing, loan compliance, budgeting and financial reporting, as well as roles in acquisitions and corporate finance.  He began his career at General Electric Capital Corporation.
Germain is a member of the Board of Phase 1 Ventures (P1V), a program from the Philadelphia Science Center which matches proven entrepreneurs with academic scientists to help move ideas from the lab to the marketplace by strategically contributing expertise and funding to the commercialization process. He is a member of the Urban Land Institute's University Development and Innovation Council, and serves on the Board of High Jump, a non-profit organization that aims to equalize access to education for Chicago middle school students who have exhibited academic ambition and potential and who are of limited economic means.
A New York native, Germain earned a Bachelor of Finance degree from the University of New Haven with a minor in Accounting and Economics.
In This Section
Also See