Winter Newsletter 2018
As 2018 begins to unfold, we at the Zell/Lurie Real Estate Center thank our Research Sponsors and Primary Sustaining Members whose generous contributions have made the wonderful events of 2017 possible. Much happened in 2017:
Department News + Research · Faculty & Staffing Changes · Members Meetings 2017 · Expansion of Global Programming · Research Sponsor Events · Student Activities · Other Events in 2017 · Upcoming Events · Current Members
Department News & Research
Some highlights from Wharton Real Estate faculty members' recent speaking engagements, media reports and publications.
Gilles Duranton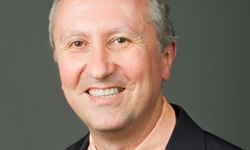 Dean's Chair in Real Estate Professor, Chair, Real Estate Department
Professor Duranton co-wrote a paper on development policies.
Professor Duranton was featured in The New York Time's article about a cure for traffic.
Professor Duranton spoke both domestically and globally at an impressive 29 events in 2017. Notable among the events were the Allied Social Science Associations Conference, the Research Institute of Economy, Trade and Industry Conference, Federal Rules of Bankruptcy Procedure Policy Forum, Singapore Management University Conference and the World Bank Conference.
Fernando Ferreira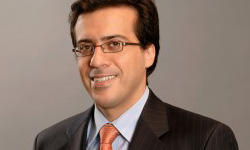 Associate Professor of Real Estate and Business Economics & Public Policy
Joe Gyourko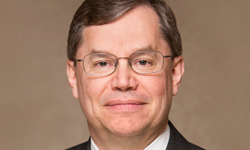 Martin Bucksbaum Professor of Real Estate, Finance and Business Economics & Public Policy, Nancy A. Nasher and David J. Haemisegger Director of the Zell/Lurie Real Estate Center
Professor Gyourko has been conducting research on the Chinese property markets in addition to working on a new measure of residential land use restrictiveness in the United States.
Professor Gyourko was asked his opinion on the Trump Administration in PREA Quarterly.
Professor Gyourko was interviewed on The Unassuming Economist.
Mariaflavia Harari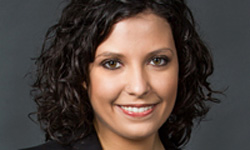 Assistant Professor of Real Estate
Professor Harari's forthcoming papers include "Women's Inheritance Rights and Bargaining Power: Evidence from Kenya" and "Conflict, Climate and Cells: a Disaggregated Analysis" (co-authored with Eliana La Ferrara).
Professor Harari presented at a number of events in 2017 including Cities and Development Conference at Harvard University; Development Economics Seminar at Stanford University and the Urban Economics Workshop at the National Bureau of Economic Research Summer Institute.
Marja Hoek-Smit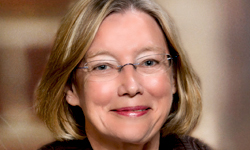 Adjunct Professor of Real Estate, Director/Founder, International Housing Finance program, Zell/Lurie Real Estate Center
Professor Hoek-Smit traveled to New Delhi, India, Cape Town, South Africa and Hong Kong China in 2017 to teach about international housing finance.
Professor Hoek-Smit spoke at nine different forums and symposium's in 2017.
Professor Hoek-Smith advised the governments of Argentina, Egypt and South Africa on their housing programs.
Benjamin Keys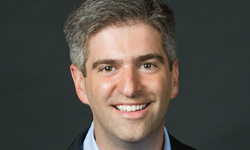 Assistant Professor of Real Estate
Susan M. Wachter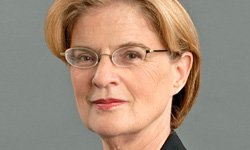 Albert Sussman Professor of Real Estate, Professor of Finance
Professor Wachter spoke at Fannie Mae's Affordable Housing Advisory Council and the Symposium on the Market Structure for GSE put on by Andrew Davison and Co.
Professor Wachter testified before congress on December 6, 2017, on Sustainable Housing Finance Reform.
Professor Wachter has four recent working papers which can be found on the Working Papers page.
Maisy Wong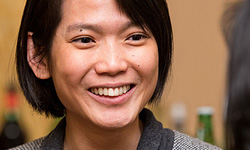 Associate Professor of Real Estate
An article discussing Professor Wong's forthcoming paper has been written by VoxEU.org.
Professor Wong was a panelist at the Annual Meeting of the American Economic Association.
Faculty & Staffing Changes
The Center has had some staffing changes in 2017.
Susan Sessa was promoted to Managing Director of the Zell/Lurie Real Estate Center. Maisy Wong was promoted to Associate Professor of Real Estate and designated as an Assistant Director of the Zell/Lurie Real Estate Center in July of 2017.
Members' Meetings in 2017
Twice a year, Zell/Lurie hosts Members' Meetings where our members, their guests and our students convene to network and discuss contemporary issues in the industry. The meeting summaries for 2017's Spring and Fall Meetings can be found below.
Spring Members' Meeting
April 26-27, 2017
Fall Members' Meeting
October 26-27, 2017
Expansion of Global Programming
In May 2017, Zell/Lurie held its fourth international event at the Royal Automobile Club in London and its first under the auspices of the John P. Grayken Program in International Real Estate. The program focused on "Economic and Political Factors Behind Changing Country Risk: Europe and the World."
European Advisory Board
In December of 2017, the first European Advisory Board Meeting took place in London. The board consists of real estate professionals who share in Zell/Lurie's passion for educating the future leaders of industry as well as connect the leaders of today. View a list of our European Advisory Board Members below.
Chair
Mr. Ian Marcus
IAN MARCUS CONSULTANTS LIMITED
European Advisory Board Members
Mr. Eric Adler
CEO
PGIM REAL ESTATE
Ms. Amy Klein Aznar
Head of Investments and Special Situations
LASALLE INVESTMENT MANAGEMENT
Mr. Olivier Brahin
President
LONE STAR EUROPE ACQUISITIONS, LLP
Mr. David Brush
Chief Investment Officer
MERLIN PROPERTIES
Mr. Michael Cochran
Senior Managing Director
EASTDIL SECURED
Mr. Saul Goldstein
CEO/CIO
ACTIVUMSG CAPITAL MANAGEMENT LTD
Mr. Spencer B. Haber
Chief Executive Officer
H/2 CAPITAL PARTNERS LLC
Ms. Catherine Hong
Executive Director
MORGAN STANLEY AIP
Mr. Patrick Long
Managing Director
LAZARD
Mr. John Lutzius
Managing Director
GREEN STREET ADVISORS
Mr. Roy Hilton March
Chief Executive Officer
EASTDIL SECURED
Mr. James Seppala
Head of European Acquisitions
THE BLACKSTONE GROUP
Mr. François Trausch
CEO
ALLIANZ REAL ESTATE GMBH
Research Sponsor Events
Being a Research Sponsor of Zell/Lurie has many benefits, including access to private networking events.
Dinner at Le Bernardin

Research Sponsors dined at world-renowned Manhattan restaurant Le Bernardin twice this year. On January 8, 2017, Research Sponsor David Helfand, CEO of Equity Commonwealth, arranged for Joshua Harris, Senior Managing Directory, Apollo Management, to speak on "Global Macroeconomic Environment and Implications for Investing." Research Sponsors returned to Le Bernardin on October 10, 2017, when Research Sponsor Edward Baquero, President of Corigin Real Estate Group, arranged a salon-style conversation with acclaimed architect Robert A.M. Stern. Both evenings were met with praise from our Research Sponsors.

West Coast Event

The first West Coast Zell/Lurie event took place on March 2, 2017. Research Sponsors gathered at the Wharton San Francisco Campus in the beautiful South of Market district to hear Andy Cohen, Co-CEO, Gensler speak on "The Impact of the Driverless Car and Shared Use Economy on Development." This tremendously successful event was provided with the aid of Executive Committee Member Edward Cook, Co-President, McCarthy Cook.

Golf Outing

On June 20, 2017, Research Sponsors perfected their swing during a round at historic Baltusrol Golf Club, located in the rolling hills outside of New York City.
Student Activities
Zell/Lurie funds and assists with four University of Pennsylvania Real Estate Clubs. In 2017, the Real Estate Clubs have produced some wonderful programming.
The Ballard Executive Speaker Program

Zell/Lurie's Ballard Executive Speaker program is very popular among our students. In 2017, fourteen Research Sponsors came to campus as Ballard Executives. These informal lunches are of tremendous value to our students, as indicated by their attendance and active participation. The Ballard Executive Speakers of 2017 were:

| | | |
| --- | --- | --- |
| JAN 25, 2017 | Robert Silverman | Cozen O'Connor |
| JAN 31, 2017 | Matthew Kaplan | Almanac Realty Investors |
| FEB 6, 2017 | Martin Kravet | Royal Abstract of new York, LLC |
| FEB 14, 2017 | Alan Feldman | Resource Real Estate, Inc. |
| FEB 22, 2017 | Carl Tash | Starwood Capital |
| SEPT 21, 2017 | Martin Burger | Silverstein Properties |
| SEPT 28, 2017 | William Glazer | Keystone Property Group |
| OCT 4, 2017 | Matthew Lustig | Lazard |
| OCT 11, 2017 | Eric Schlager | The Bullfinch Companies, Inc. |
| NOV 2, 2017 | Edward Siskind | Cale Street Partners, LLP |
| NOV 14, 2017 | Michael Lehrman | Cantor Fitzgerald |
| NOV 21, 2017 | Yon Cho | Pacific Coast Capital Partners |
| NOV 28, 2017 | Robert Bellinger | ASB Real Estate Investments |
| DEC 7, 2017 | Jonathan Rosen | RCP General Inc. |
ARGUS Training
Zell/Lurie offered a one-day ARGUS training to members of the four real estate clubs on Friday, November 3, 2017. Participating students also received a four month license to ARGUS OnDemand.
As a part of the Penn Student Women in Real Estate (PSWiRE) initiative, the Wharton Real Estate Club (WREC) and the Zell/Lurie Real Estate Center hosted Daniela Gastner, who is a Managing Director for the University of Pennsylvania's endowment, on November 9, 2017. Ms. Gastner talked about her experiences leading the endowment's real estate investments and her previous role as head of capital markets at Crow Holdings. She also discussed the challenges facing women in the industry as well as her recommendations for women who are pursuing careers in real estate.


Mentor and Mentee Program
This year, Zell/Lurie matched 126 students to  107 volunteer mentors. Many have had the chance to meet in person.


Highlights from the MBA Real Estate Club
Students of the Wharton MBA Real Estate Club enjoy participating a variety of programs including the Ballard Executive Speaker Program, the Mentor Program and attending our Members' Meetings.


Highlights from the Undergraduate Real Estate Club
Wharton Undergraduates have a very active schedule. This year, Wharton Undergraduates took first place at Cornell University's International Real Estate Case Competition. Two treks were made to New York City in the fall of 2017. During their time in Manhattan, Wharton undergrads visited with the Rockefeller Group, Vornado Realty Trust and Silverstein Properties to see some of the current properties in development.


Highlights from the School of Design Real Estate Club
Students of the School of Design Real Estate Club  have had many trips locally to see how real estate is redeveloping in Philadelphia. After sitting vacant on Broad Street for over a decade, the Divine Lorraine Hotel has plans to reopen after renovations are completed. Students toured the apartment and restaurant spaces of this impressive redevelopment. There has been a  lot of speculation as to where Amazon will build. At the beginning of the fall semester, students toured a potential location for the Amazon factory, namely, the Navy Yard Campus.
Other Events in 2017
Other events hosted by Zell/Lurie included:
Annual Alumni Breakfast

On January 19, 2018 alumni gathered to network and eat breakfast prior to the Career Fair.
Our Annual Career Fair
This year, 77 companies attended Zell/Lurie's 17th Annual Career Fair held on January 19, 2018. The career fair was well attended by Penn students looking for opportunities in real estate.
Annual Zell Lecture
September 25, 2017. As expected, Sam Zell drew a crowd for the Annual Zell Lecture. Attendees of the packed room listened as Joe Gyourko and Sam Zell discussed the current real estate climate.
Upcoming Events in 2018
Zell/Lurie is looking forward to many events in 2018. Please join us for the following:
Annual Eric and Beth Schlager Lecture on Entrepreneurship
with Spencer B. Haber, CEO, H/2 Capital Partners LLC
March 28, 2018
Spring Members' Meeting
The Rittenhouse HOTEL · April 25 & 26, 2018
The John P. Grayken Program in International Real Estate Annual Meeting
May 23, 2018

Current Members

Below are the lists of Research Sponsors, Primary Sustaining Members, Associate Members and New Members of 2017.






Previous Winter Newsletters

To click here to see the Winter 2017 Newsletter.

Interested in becoming a member? Take a look at our Membership Page for more information.