Spring Members' Meeting · Wednesday, April 27 – Thursday, April 28, 2016
Eyal Ofer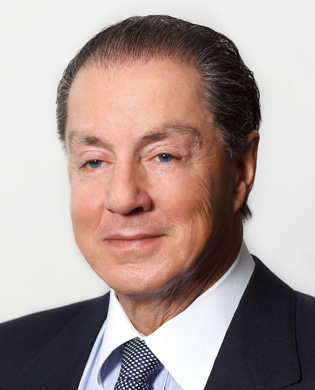 Chairman, Ofer Global and Global Holdings Group
Eyal Ofer is Chairman and principal of Global Holdings Group, a private real estate holding company specializing in large-scale commercial real estate and high-end residential developments. Global Holdings is part of Ofer Global — a private portfolio of international businesses, based in Monaco, principally focused on shipping, real estate, banking and investments.
Eyal has over 30 years' experience in global real estate, leading the creation of a large diversified international portfolio of development and investment properties around the world which today comprises over 10 million square feet of real estate, across over 100 properties and 2,500 hotel rooms.
He has grown the Global Holdings portfolio through a process of careful acquisition, value creation and subsequent reinvestment so that it now includes prime commercial properties, residential developments and hotels across the United States, United Kingdom, and Europe.
In New York City's Manhattan, Global Holdings' commercial properties include, among others, 120 Park Avenue, 99 Park Avenue, 410 Park Avenue and the Nomad Tower at 1250 Broadway. It has also completed a host of landmark residential projects in partnership with developers and internationally renowned architects.
In 2004, Eyal gained international recognition for Global Holdings' success in developing the residential property 15 Central Park West in partnership with Zeckendorf Development.
He and Global Holdings have also recently completed a development at The Greenwich Lane of 10 buildings in the heart of Manhattan's West Village in partnership with the Rudin family. Other notable projects include the redevelopment of 18 Gramercy Park South, 520 Park Avenue, and 50 United Nations Plaza — all in partnership with Zeckendorf Development.
Across the United States, Global Holdings has a controlling stake in Miller Global Properties, a real estate investment fund focusing on investments and developments of commercial properties and hotels in key markets in North America.
In Europe, Global Holdings has invested in and developed prime commercial and residential properties across London and Amsterdam, as well as luxury hotels including the Mondrian Hotel at Sea Containers House on the Thames and the Pulitzer Hotel in the heart of Amsterdam's historic city centre.
In addition to leading Global Holdings and Ofer Global, Eyal is Chairman of Zodiac Group, a private international shipping enterprise operating a diversified fleet of over 150 vessels trading worldwide.
He is also Chairman of the Eyal & Marilyn Ofer Family Foundation through which he actively supports artistic and educational institutions (among other causes), including Tate Modern and the National Maritime Museum in London.