Spring Members' Meeting · Wednesday, April 27 – Thursday, April 28, 2016
Adam Grant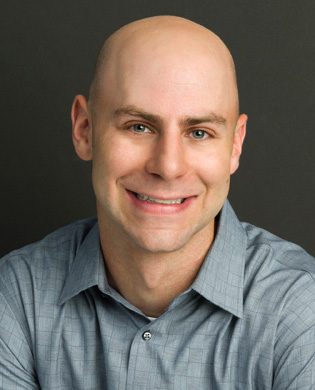 Class of 1965 Professor of Management and Psychology, The Wharton School, University of Pennsylvania
Adam Grant is Wharton's top-rated professor and a New York Times writer on work and psychology. He has been recognized as one of the world's 25 most influential management thinkers, HR's most influential international thinkers, the world's 40 best business professors under 40, and Malcolm Gladwell's favorite social science writers. Previously, he was a record-setting advertising director, a junior Olympic springboard diver, and a professional magician.
Dr. Grant is the author of Originals (February 2016), which explores how individuals champion new ideas and leaders fight groupthink. His first book, Give and Take, was a New York Times bestseller translated into 27 languages and named one of the best books of 2013 by Amazon, Apple, the Financial Times, and The Wall Street Journal. He has been profiled on The Today Show and in The New York Times Magazine cover story, "Is giving the secret to getting ahead?"
Dr. Grant's speaking and consulting clients include Google, the NFL, Merck, Goldman Sachs, Pixar, Facebook, Johnson & Johnson, the United Nations, the U.S. Army and Navy, and the World Economic Forum, where he has been honored as a Young Global Leader. His recent New York Times articles include "Raising a Moral Child," which has been shared more than 300,000 times on social media, and "Madam C.E.O., get me a coffee" with Sheryl Sandberg.
At Wharton, Dr. Grant has received the Excellence in Teaching Award for every class he has taught. He is the founder and host of the Authors@Wharton speaker series, and co-director of Wharton People Analytics. He has designed experiential learning activities based on The Apprentice in which students have raised over $325,000 for the Make-A-Wish Foundation while developing leadership, influence, networking and collaboration skills. He serves on the Lean In board.
Dr. Grant earned his Ph.D. in organizational psychology from the University of Michigan, and his B.A. from Harvard University. He has more than 60 publications in leading management and psychology journals, and his pioneering studies have increased performance and reduced burnout among engineers and sales professionals, enhanced call center productivity, and motivated safety behaviors among doctors, nurses and lifeguards.