Spring Members' Meeting · Wednesday, April 27 – Thursday, April 28, 2016
Barry Sternlicht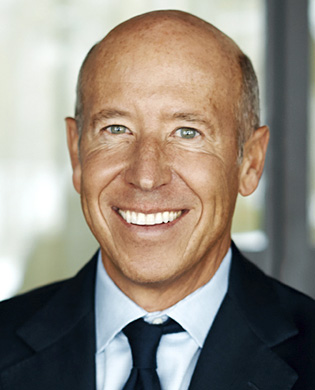 Chairman and Chief Executive Officer, Starwood Capital Group
Barry Sternlicht is Chairman & CEO of Starwood Capital Group, the private alternative investment firm he formed in 1991 that is focused on global real estate, hotel management, oil and gas, and energy infrastructure. Mr. Sternlicht also serves as Chairman of Starwood Property Trust (NYSE: STWD), a leading diversified finance company, as well as Senior Advisor of Invitation Homes (NYSE: INVH), the largest publicly traded investor, owner and operator of single-family homes in the U.S.
For the past 29 years, Mr. Sternlicht has structured investments with an asset value of over $110B. Starwood Capital's funds have invested in approximately 190,000 multifamily/condo units, 3,000 hotels, 88M SF of office properties, 58M SF of retail and 50,000 lots of land in residential subdivisions. The Firm currently manages in excess of $70B of assets on behalf of its high net worth and institutional partners. Starwood Capital, its affiliates and externally managed public companies encompass ~4,100 employees. The Firm maintains offices in Arlington, Atlanta, Chicago, Dallas, Greenwich, Los Angeles, Miami, New York, San Francisco, and Washington, D.C., and affiliated offices in Amsterdam, Hong Kong, London, Luxembourg, Sydney and Tokyo.
From 1995 through early 2005, Mr. Sternlicht was Chairman and CEO of Starwood Hotels & Resorts Worldwide, a company he founded in 1995. During his tenure, he built Starwood Hotels into one of the leading hotel and leisure companies in the world, employing more than 120,000 people with 895 properties in 100 countries. Mr. Sternlicht created W Hotels, perhaps the world's most successful "boutique" brand, and built the St. Regis Hotels brand from a single hotel to a global brand.
In 2008, Mr. Sternlicht founded SH Group, his new hotel management company. SH Group is the owner and manager of Baccarat Hotels & Resorts and 1 Hotels brands.
In 2016, Mr. Sternlicht was the recipient of PERE's inaugural Lifetime Achievement Award. In 2015, he was named the Global Industry Figure of the Year by PERE, received the Cornell Icon of the Industry Award and the Lifetime Achievement Award from the International Hotel Investment Forum. In 2013, Mr. Sternlicht was named the Most Important Person in Commercial Real Estate Finance by The Mortgage Observer. In 2010, Mr. Sternlicht was named Executive of the Year and Investor of the Year by Commercial Property Executive. Mr. Sternlicht was also named America's Best Lodging CEO by Institutional Investor Magazine. He is a member of the Interior Design Magazine Hall of Fame. He has received the Preston Robert Tisch Distinguished Industry Leadership Award from New York University, the CEO Diversity Award from Diversity Best Practices/Business Women's Network, the Lifetime Achievement Award from the Association of Travel Marketing Executives, the Hospitality Heritage Award from the American Hotel and Lodging Association, and the Marketer of the Year Award from Brandweek. Mr. Sternlicht's humanitarian efforts have garnered prestigious national honors such as JDRF's Man of the Year, JDRF's Living and Giving Award and JDRF's Chairman's Award.
Mr. Sternlicht serves on the Board of Directors of The Estée Lauder Companies and the Real Estate Roundtable. Additionally, he formerly served as Chairman of the Board and is currently a Board member of The Robin Hood Foundation, and also serves on the Boards of the Dreamland Film & Performing Arts Center, and the Executive Advisory Board of Americans for the Arts. He is a member of the U.S. Olympic and Paralympic Foundation Trustee Council, the World Presidents Organization and the Urban Land Institute.
Barry Sternlicht received his BA, magna cum laude, with honors from Brown University. He later earned an MBA with distinction from Harvard Business School.