Spring Members' Meeting · Wednesday, April 27 – Thursday, April 28, 2016
Wade McDevitt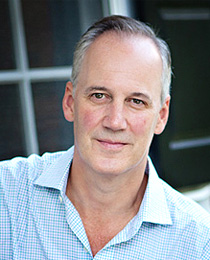 Founder and Chief Executive Officer of The McDevitt Company
Wade McDevitt is the founder and Chief Executive Officer of The McDevitt Company, with over 25 years of retail real estate and development experience. Prior to founding The McDevitt Company, he launched the National Retail Representation Division at Helmsley and became one of the youngest vice presidents in the company's history.
Mr. McDevitt founded The McDevitt Company in 1996 as a highly specialized retail representation firm. Since its inception, the company has partnered with both international retail brands and exceptional local concepts to create thoughtful and effective strategies for growth.
In 2010, Mr. McDevitt added product visioning to the growing list of company services. He is highly selective about choosing leasing projects, but has partnered with several premier developers, including Jamestown, NREA, Brookfield Properties, CenterCal, Madison Marquette and WP Glimcher to create unique retail experiences throughout the country.
His ability to identify emerging markets and unique street landscapes, paired with his sensitivity to the inherent attributes of any given location, laid the groundwork for the company's next phase, development. His latest venture focuses on distinctive place-making in urban and suburban environments.
For more than 20 years The McDevitt Company has organically evolved into one of the largest multi-faceted retail real estate firms in the country and is supported by eight different offices throughout the United States and Europe. Mr. McDevitt oversees the company's operations from its headquarters in Philadelphia.
In This Section
Also See