Fall Members' Meeting · Friday, November 2, 2018
Brian McKeon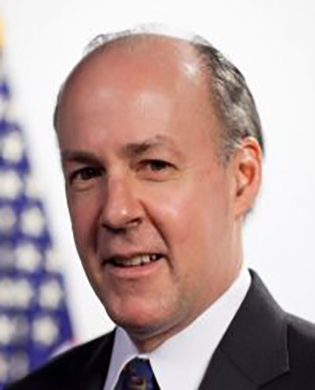 Senior Director, Penn Biden Center for Diplomacy and Global Engagement
Brian McKeon is Senior Director of the Penn Biden Center for Diplomacy and Global Engagement. He has over 30 years of experience in all three branches of the federal government, including high-ranking national security positions in the White House, the Defense Department and the U.S. Senate.
Brian served in several positions in the Obama administration. At the Defense Department, he served as Principal Deputy Under Secretary for Policy (2014-2017), and concurrently as Acting Under Secretary for the final seven months of the President's tenure. In the White House, McKeon served as Deputy Assistant to the president, Executive Secretary and Chief of Staff of National Security Council (2012-2014), and as Deputy National Security Adviser to Vice President Biden (2009-2012).
In the Senate, Brian served for 12 years as chief counsel to the Democratic members of the Committee on Foreign Relations (1997-2009), and concurrently as Deputy Staff Director for two years. Prior to service on the Committee staff, McKeon served as a legislative assistant for foreign policy and defense to Senator Joseph R. Biden, Jr. (1988-1995). In between his two Senate positions, Brian was a law clerk to U.S. District Judge Robert Doumar and worked in the foreign policy office of the Clinton/Gore '96 campaign.
Brian has written on national security issues for various publications, testified before the Congress on several occasions, and appeared on MSNBC, Vice News, Fox News, Al Jazeera and Alhurra TV. Brian is a graduate of the University of Notre Dame and the Georgetown University Law Center.
In This Section
Also See