Fall Members' Meeting 2020 · Thursday, October 22 – Friday, October 23, 2020
David Rubenstein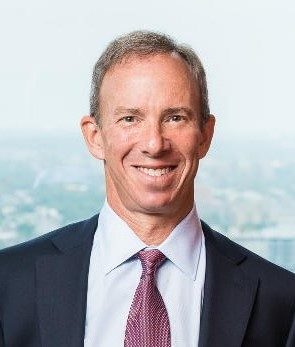 Founder and Senior Managing Principal, Rubenstein Partners
David is responsible for developing and implementing the Firm's overall strategic initiatives and plays a particularly active role in the Firm's investment activities chairing the Firm's Investment Committee. David joined The Rubenstein Company ("TRC") in 1991 as Director of Acquisitions and subsequently became President in 1997, and then CEO in 2001.
The successor to TRC is Rubenstein Partners ("RP"), a registered investment adviser primarily focused on representing its clients in investment activities in the commercial real estate office sector in the United States. RP is headquartered in Philadelphia with satellite offices in several locations in the U.S. On behalf of its clients, RP currently has over $1 billion of AUM which includes approximately ten million square feet of office buildings in the United States. In addition to investment activities, RP uses its fully vertically integrated infrastructure to implement complex value add business plans with respect to the office assets owned by its clients. This expertise, along with its widely regarded analytical acumen have kept RP at the forefront of the office investment industry.
Prior to joining TRC, David began his career as an acquisition specialist for JMB Realty Corporation in Chicago where he valued real estate investments nationwide. This was followed by an internship at Morgan Stanley in their M&A department while at business school. He graduated from Duke University with a Bachelor of Arts in Economics and received his MBA from The Wharton School of the University of Pennsylvania.
David is a member of the Urban Land Institute (ULI), the Pension Real Estate Association (PREA), the Samuel Zell and Robert Lurie Real Estate Center at The Wharton School, the Trinity Board of Advisors at Duke University, Young Presidents Organization – Gold (YPO), the Johns Hopkins Medicine Board of Trustees and is an Emeritus Trustee of the Children's Hospital of Philadelphia. He resides in Haverford, Pennsylvania with his wife, Michele, and their three children.
In This Section
Also See