Fall Members' Meeting 2020 · Thursday, October 22 – Friday, October 23, 2020
T. Ritson Ferguson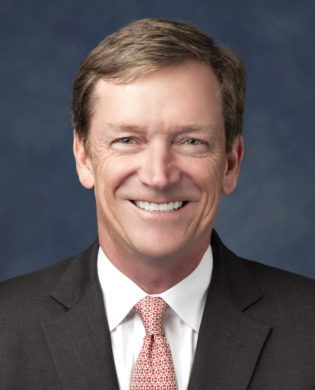 CEO and Co-CIO, CBRE Clarion Securities
Ritson Ferguson is CEO and Co-CIO of the firm's real estate securities division, CBRE Clarion Securities. He is a member of the CBRE Global Investors Global Executive Committee and Global Investment Committee and the boards of CBRE Clarion and CBRE Caledon.
Between 2015 and 2019, Mr. Ferguson served in global roles for CBRE Global Investors, first as Global CIO and then as Global CEO. During his tenure as Global CEO of the firm, Mr. Ferguson accomplished several key initiatives, including the acquisition of Caledon Capital Management, now CBRE Caledon, a leading infrastructure investment
management business.
Prior to joining CBRE Global Investors, Mr. Ferguson was on the global management committee of ING Real Estate Investment Management. He was also one of the founding principals who formed the predecessor entity to CBRE Clarion Securities. Earlier in his real estate career, Mr. Ferguson worked at K.S. Sweet Associates and Trammell Crow Company. He was also a consultant at Bain & Company and a Captain in the U.S. Air Force. Mr. Ferguson began his real estate career in 1986.
CREDENTIALS
Pension Real Estate Association (PREA)
European Public Real Estate Association (EPRA)
National Association of Real Estate Investment Trusts (NAREIT)
Asia Public Real Estate Association (APREA)
Chartered Financial Analyst (CFA)
EDUCATION
M.B.A, Wharton School, University of Pennsylvania, 1987 (with Distinction)
B.S., Duke University, 1981 (summa cum laude, Phi Beta Kappa)
In This Section
Also See