Spring Members' Meeting · Wednesday, April 25 – Thursday, April 26, 2018
Jon Gray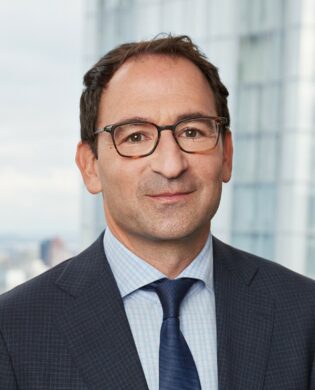 President and Chief Operating Officer, Blackstone
Jonathan ("Jon") Gray is President and Chief Operating Officer of Blackstone, and is a member of Blackstone's Board of Directors. He sits on its Management Committee and most of its investment committees. Mr. Gray previously served as the firm's Global Head of Real Estate, which he helped to build into the largest real estate platform in the world. He joined Blackstone in 1992.
Mr. Gray currently serves as Chairman of the Board of Hilton Worldwide. He also serves on the board of Harlem Village Academies. Mr. Gray and his wife, Mindy, established the Basser Center for BRCA at the University of Pennsylvania School of Medicine focused on the prevention and treatment of BRCA related cancers. They also established NYC Kids RISE in partnership with the City of New York to accelerate college savings for low income children.
Mr. Gray received a BS in Economics from the Wharton School, as well as a BA in English from the College of Arts and Sciences at the University of Pennsylvania.
In This Section
Also See