Spring Members' Meeting · Wednesday, April 25 – Thursday, April 26, 2018
Yvonne D. Nelson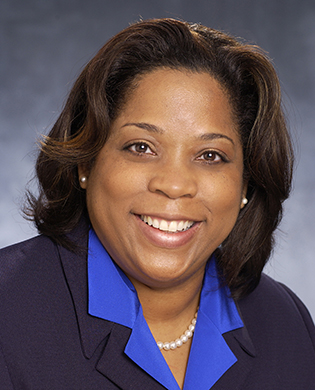 Head of Real Estate, Bureau of Asset Management, Office of the New York City Comptroller
Yvonne Nelson is the Head of Real Estate at the Office of the NYC Comptroller and directs such investment activities on behalf of the NYC pension systems. She is responsible for the design, implementation and oversight of this investment program. The five NYC Systems have allocated an average 8.7% to this asset class, which represents a potential total capitalization of approximately $16.5 billion for private real estate.
On a committed and invested basis, the exposure to real estate is approximately $11 billion today and is comprised of investments that are well diversified in terms of strategy, geography, property type and investment structure.
Ms. Nelson joined the Office of the NYC Comptroller in 2005. Prior to the Comptroller's Office, Ms. Nelson worked with the NYS Common Retirement Fund as a Real Estate Investment Officer for 13 years. She holds a B.A. from New York University and a M.B.A. from Rutgers University. Ms. Nelson served as past Chair of the Pension Real Estate Association and is currently a board member of its Institutional Investor Council and newly launched PREA Foundation.
In This Section
Also See