Spring Members' Meeting · Wednesday, May 1 – Thursday, May 2, 2019
Kara McShane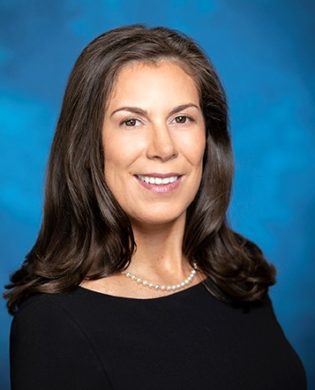 Managing Director and Head of Commercial Real Estate Capital Markets and Finance (CRECMF), Wells Fargo Securities
Kara McShane is a Managing Director and Head of Commercial Real Estate Capital Markets and Finance (CRECMF) at Wells Fargo Securities.
The CRE Capital Markets and Finance platform offers securitization and financing solutions to its clients, which include banks, insurance companies, pension funds, mortgage REITs, opportunity funds, and real estate finance companies. Kara is responsible for CRE debt capital markets and structured finance activities, including CMBS and CRE CLO securitization, loan pricing, hedging, structuring and distribution of bonds, B-notes, and mezz debt. She is also responsible for a direct structured lending portfolio in excess of $20 billion, including the commercial mortgage loan repo/warehouse lending business, as well as our CRE securities and esoteric financing businesses.
Kara has 25 years of commercial real estate and fixed-income experience. Before joining Wells Fargo in 2010, she held various leadership roles at Morgan Stanley. Most recently, she was a managing director and head of Securitized Products Group Capital Markets. Before that, she was co-head of Commercial Real Estate Capital Markets and Trading. She also held positions as a fixed income portfolio manager and trader responsible for the commercial real estate sector at Alliance Capital Management, where she managed CMBS and REIT debt. She was previously a partner at Sanford C. Bernstein & Co., where she was a fixed income portfolio manager and trader.'
As an active member of the industry and community, Kara currently serves on the board of Breaking Ground, a leading NYC nonprofit for supportive and affordable housing. She was also a founding member and currently serves on the Commercial Real Estate Finance Council (CREFC) Women's Network Advisory Board. She previously served on the Board of Governors of CREFC's predecessor, the Commercial Mortgage Securities Association.
Kara received her A.B. in economics from Duke University, and her M.B.A. in finance and management from Columbia University's Graduate School of Business.
In This Section
Also See