We funded a variety of student Real Estate Club events throughout the year, with many on-site visits.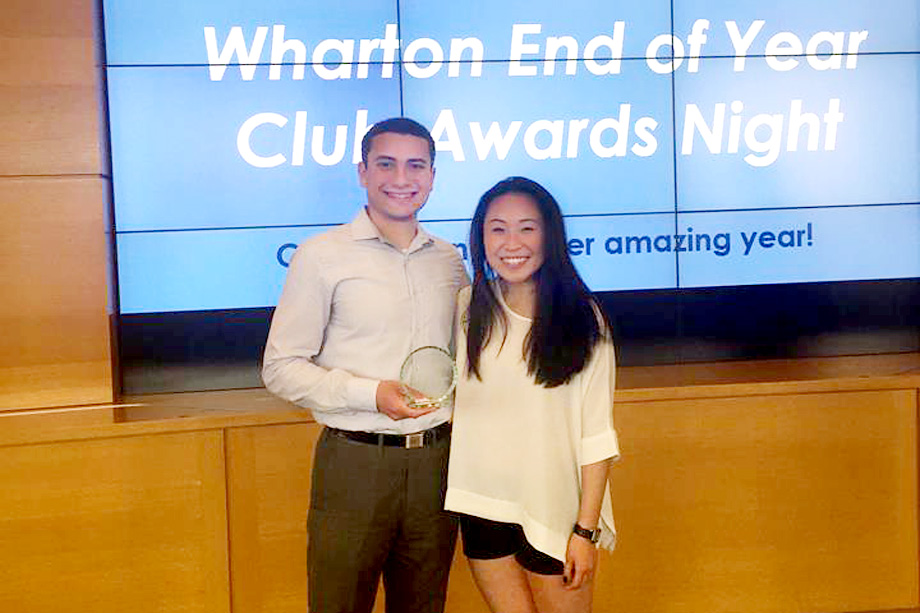 The Wharton Undergraduate Real Estate Club received Wharton Council's Most Innovative Event award at the Wharton Clubs Award Night. WUREC received the award for its first-ever Miami Real Estate Trek, which took place on April 8, 2016. Sixteen WUREC members traveled to Miami to tour the SLS Brickell Hotel & Residences, visit the Miami World Center sales center, hear from a panel of Miami real estate developers, investors, and entrepreneurs over lunch, and tour the Faena House, Faena Hotel, and SLS Hotel Miami Beach. Pictured are WUREC Co-Presidents, Brendan Stone and Nicole Jizhar.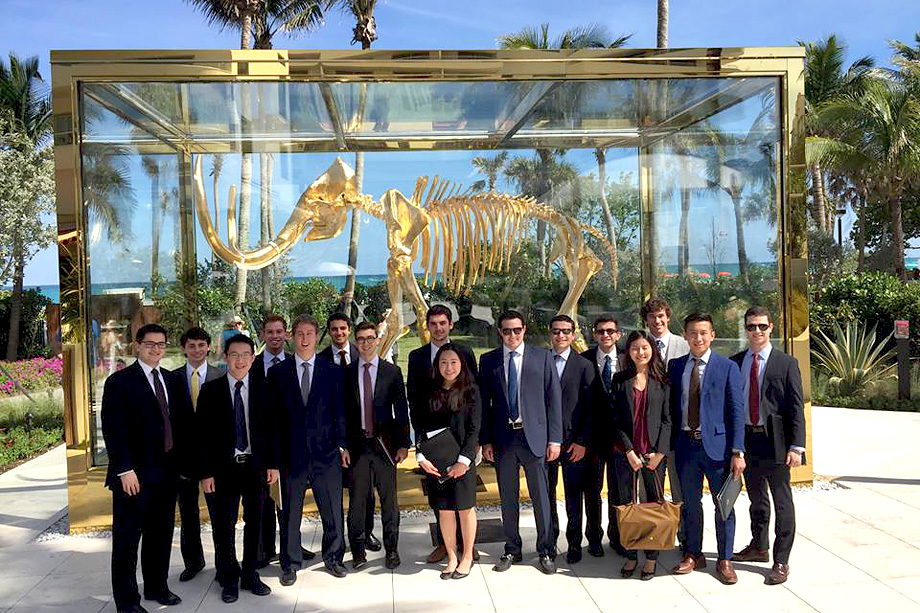 The Undergraduate Real Estate Club visited the Faena Hotel in Miami. Pictured here, left to right: Brandon Tepper, Sander Dipietri, Chow Hui Ng, Adam Freindlich, Aron Morgan, Sufyan Dabbous, Jacob Stern, Nicole Jizhar (front), Noah Ahmadi (back), Tyler Tananbaum, Brendan Stone, Nad Kilani, Carol Chen, Angelo Munafo, Tommy Wu, Max Morgenstern.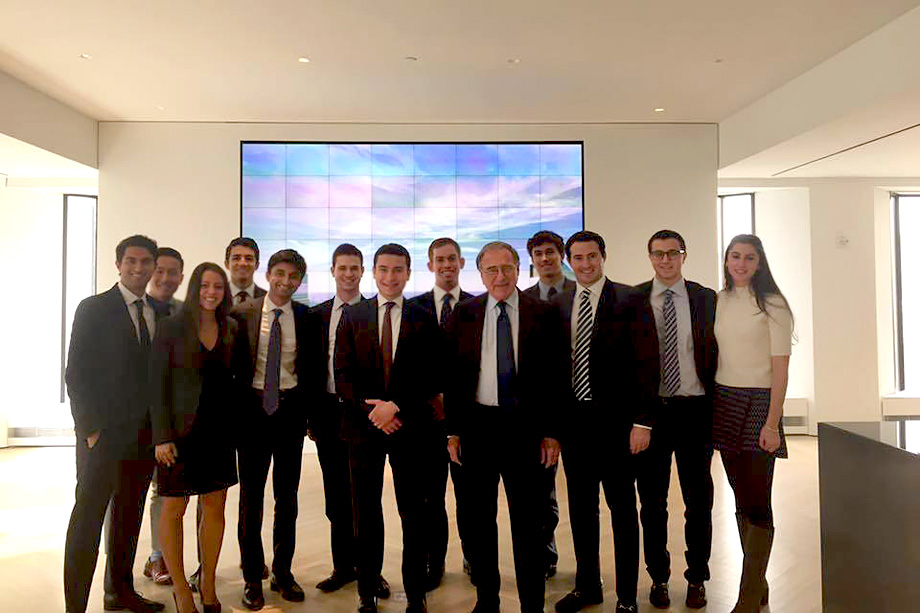 In February, Wharton Undergraduate Real Estate Club members met with Harry B. Macklowe, Chairman of Macklowe Properties, during their NYC Trek.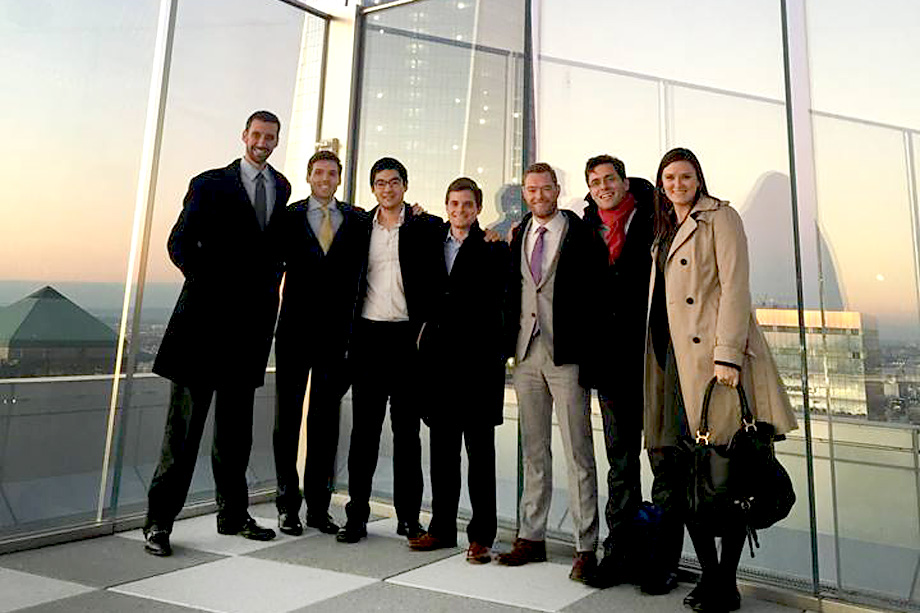 Wharton MBA Real Estate Club members during the annual New York City real estate trek, touring One World Trade Center with Silverstein Properties, hosted by Marty Burger.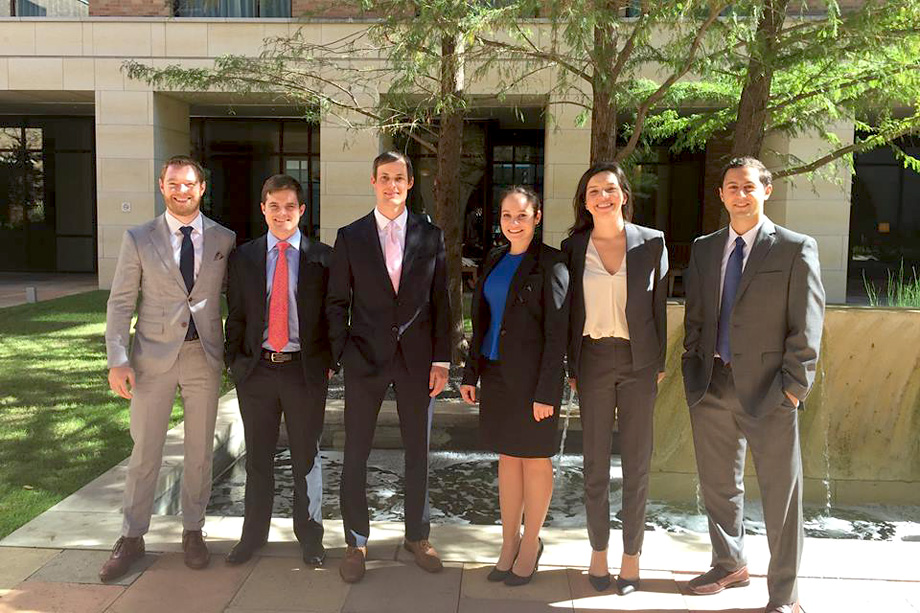 Wharton MBA Real Estate Club Members at the National Real Estate Challenge at the University of Texas—Austin, in November 2015.