Grayken Program in International Real Estate of the Zell/Lurie Real Estate Center at the Wharton School · Wednesday, May 22, 2019
Pere Viñolas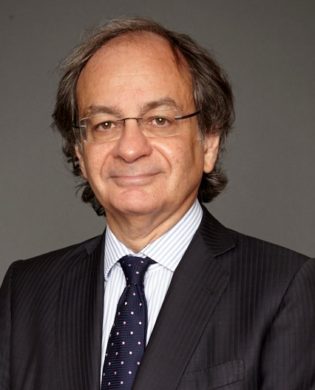 Chief Executive Officer, Inmobiliaria Colonial, SOCIMI, S.A.
Pere Viñolas has been the Chief Executive Officer of Inmobiliaria Colonial, SOCIMI, S.A. since 2008. He has been Chief Executive Officer at Filo, Barcelona, a listed real estate company that went into a successful turnaround. He has been partner and Chief Executive Officer at Riva y Garcia, a Spanish independent investment bank, and also has been Deputy Chief Executive at the Barcelona Stock Exchange.
Former Chairman of the Spanish National Council of the Urban Land Institute, and Former Chairman of the Catalan Society of Financial Analysts. Professor of Finance at ESADE, Barcelona. Vice Chairman of Societe Fonciere Lyonnaise. Member of the Board of Directors of Inmobiliaria Colonial and Board Member of European Public Real Estate Association (EPRA). Also member of the Board of Electro-Stocks, Bluespace and Board member of ESADE.
He is a Graduate and Master in Business Administration (MBA) at ESADE, Barcelona. He is also a business administration graduate from the University of Barcelona, where he also studied Law.
In This Section
Also See