Fall Members' Meeting 2019 · Friday, October 25, 2019
Elie Finegold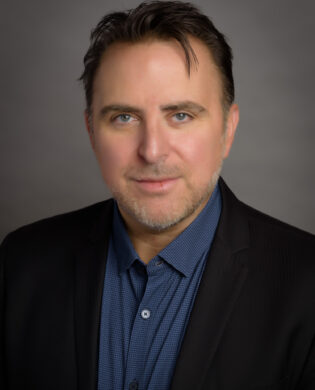 Venture Advisor, MetaProp
Elie Finegold has been an entrepreneur and leader at the intersection of real estate and technology for nearly twenty years, leading Innovation globally at two of the world's largest publicly traded real estate companies, serving as founding President of a $1.5 billion AUM global real estate business, and founding a number of startups in both the real estate and technology sectors. He is currently an entrepreneur, Venture Advisor to MetaProp, an advisor to numerous startup and growth-stage companies, and a featured speaker and author on the impacts of technology on real estate.
From 2010-2016, Elie was a Senior Vice President of Global Innovation for CBRE (NYSE:CBRE), the world's largest real estate services firm. In that role, reporting variously to the Global President, Global CFO, and Global CAO, Elie helped guide the company's new technology and business model innovation strategy across all business lines and geographies, including internal innovation, strategic partnerships and investments, and engagement with the startup ecosystem. He founded and led CBRE Labs, CBRE's internal organization for experimenting with, developing and testing deployment of new technologies. Elie has been a frequent featured speaker, including at CBRE client events, CRETech, DisruptCRE, IREI, CoreNET and the Wharton Zell-Lurie Institute,
Until 20007, Elie was the founding President of IGY Marinas, the world's leading developer, owner, and operator of luxury yacht marinas and waterfront lifestyle developments. During his tenure, IGY grew to nearly 1,000 worldwide employees, with more than $1.5 billion AUM (excluding management agreements), with diversified operations, properties and developments throughout the United States, Mexico, the Caribbean basin countries, Europe, and the Middle East. During his tenure the company was featured in publications including the New York Times, Wall Street Journal and Fortune. Elie was responsible for all major operations, corporate and real estate acquisitions, and development planning and financing. He led the acquisition, financing and development of the $300M development Yacht Haven Grande in St. Thomas USVI, and oversaw the company's acquisition and/or development of projects ranging from Palm Jumeirah in Dubai to Cabo San Lucas in Mexico.
During that time, Elie was also a Managing Director of Island Capital Group, a New York-based real estate investment banking company led by Andrew L. Farkas, where he was a member of the executive management team since the company's inception. Previously, Elie was Chief Innovation Officer of the publicly traded Insignia Financial Group (NYSE:IFS), at the time one of the worlds' premier real estate services companies, where he also reported to Mr. Farkas Among other activities, he oversaw the operations of numerous technology companies controlled by IFS, and served as the Chairman of Octane, a technology consortium of the top global real estate services companies at that time.
Prior to joining Insignia, Elie founded and managed two companies in the Seattle area. Until 2000, he was Chairman and Chief Executive Officer of Cubitz.com, Inc., a web-based portal for companies seeking to find, source and occupy business real estate, that was acquired by Insignia. Prior to that, he was President and Chief Executive Officer of Syncretic Media, Inc., a web services and development company.
Elie graduated magna cum laude from Harvard University (1995) with a degree in Ethnomusicology, a major he designed himself. His honors thesis received the Hoopes Prize and was published by the Harvard Library Press. A graduate of The Lakeside School in Seattle, he was also a two-time national champion in high school rowing. An active member of his community, Elie served as President of the Board of Seattle Works, Seattle's largest organization promoting volunteerism among young adults.